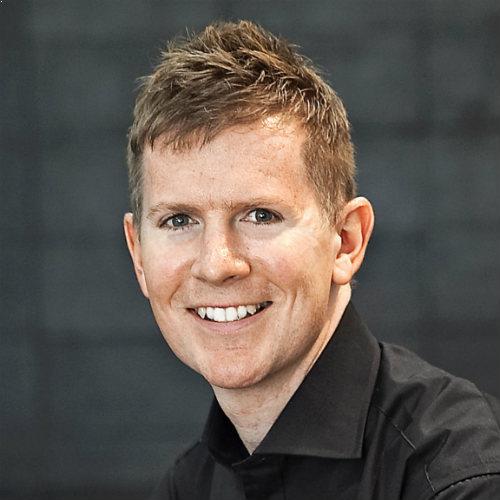 A great brand is one that creates an emotional link with its customers by influencing the way they store, recall and process objective information alongside subjective or intangible thoughts and feelings.
I would also argue that great brands are those that realise the necessity of staying relevant in today's ever-evolving market. While this may be challenging, failure to do so could be the difference between the life and death of your business.
Here, I discuss my top five tips for real estate businesses looking to develop a bullet-proof brand identity and thrive in today's market:
1. Make balanced objective and subjective brand assessments
Branding starts with an objective assessment of your current position versus your competition. Measurements on your market share, for instance, offer valuable intelligence that can help you make smarter decisions to enhance your market position. However, it's important to complement this with an analysis of your brand's intangible assets. How is your brand perceived among customers? What feelings, if any, are associated with your brand, such as happiness, satisfaction, confidence and trust? These are important subjective questions. I suggest businesses get clear on these before making any brand-building decisions.
2. Establish an emotional connection between your brand and customers
I encourage all business owners to appreciate the value of marketing as a behavioural science. Do you understand your customer's mindset and are you applying the right marketing tactics? If you haven't done so already, consider surveying customers' sentiments towards your brand, their experience on the services provided, as well as their attitudes about property. Use this information as feedback to reassess how you can more powerfully and meaningfully engage with customers to generate mutual outcomes.
3. Identify genuine brand assets and leverage these
If your customers are increasingly using social media or mobile apps to search and review properties, why not develop a strategy or service to fill this need? At Starr Partners, we introduced the Snaploader augmented reality app into our marketing mix. This is a smartphone tool that enables homebuyers to take 3D virtual property tours, view property fixtures and select open homes to inspect. For each new or existing service you offer, I also recommend establishing performance metrics to benchmark results and make appropriate adjustments.
4. Break the 'herd' mentality
You can't be a leader by following. To break the herd mentality, qualitative and quantitative data is essential to help you carve out your agency's core specialities. Unfortunately, many real estate agencies don't place a high enough priority on investing in their own first-party data. Whether it's data on your business performance and output, or your customers' behaviours and sentiments, meaningful data relevant to your business will help you develop a more clearly defined brand identity and avoid the trap of 'isopraxism', or mirroring the actions of others.
5. Adapt or die
I've always viewed businesses as being more like organisms than organisations, in that they need to constantly evolve to ensure longevity. As real estate agents, our role requires us to adapt to changing tools and technologies, such as instant messaging and mobile apps, augmented reality and virtual 3D viewing. Agents need to keep pace with technological trends. Any resistance to restructuring your business to align with today's digital age means you could risk losing customers.