Like any industry, there are always those who excel. What is it that makes an agent stand out instead of lingering in the pack?
We investigated what the best sales agents of 2014 did. Here are the seven things we learned.
Prospecting: The overriding message is that prospecting needs to make up core hours. The mornings should be dedicated to prospecting. One of Australia's leading agents mentioned that on Tuesdays, Wednesdays and Fridays he prospects between 9.30am and 2.30pm, while on Fridays he does it for almost the entire day.
Presentation days: On days that are supposedly a little quieter, give yourself time to do your listing presentations, your open for inspections and interactions with people.
Repeated touch points: It is essential that you keep engaged with the prospective seller over and over and over again. Too many agents pitch for one listing with a vendor, then lose contact if they don't get the job. You need to keep in touch and continue adding value, and eventually you will win their business.
Looking good: Whether you perceive it to be shallow or not, appearance matters. The best agents look good. This doesn't always mean they are the best-looking people, but they take pride in their appearance and make sure they are always 100 per cent presentable. This is something that is not negotiable.
Mentor engagement: Top agents have a mentor, and work constantly with them. The best thing agents can do as they progress is to find a senior person who can provide the structures and procedures to get them to the next level.
Digital marketing: Top agents send out beautiful and relevant market updates on a weekly basis. These agents are showing off their local knowledge and highlighting key areas for consumers in that market, demonstrating they are the expert and also showing off the best of a suburb.
Social media: The best agents engage in social marketing. If you want to progress as an agent, you need to create an integrated Facebook, Twitter and Instagram marketing campaign. This needs to be structured through a social CRM schedule.
If you want to take your real estate image to the next level, these are the tips you need to start integrating to your daily routine. While it can take time and be a challenge to implement into your day-to-day activities, this is a proven method to get your sales volumes up and to increase your exposure in your local marketplace.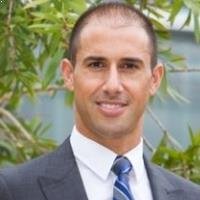 Rocky Bartolotto is the national sales director for homely.com.au. Rocky's extensive experience in introducing new product offerings to the market and client management abilities makes him one of the most knowledgeable property specialists in the country. In addition to his time working in the online space, Rocky is also one of Sydney's top auctioneers, with over 4,000 auctions performed through his business. He is the director and chief auctioneer at Property Auction Services.