As a real estate agency owner, it can be tempting to try to do all your own bookkeeping.
After all, you'll save money doing it yourself, right? And how can anyone else possibly learn the financial ins and outs of your business?
Unfortunately, there are some things best left to the experts and this is one. By hiring a bookkeeper, you'll ensure everything gets done properly, leaving you to get on with what you do best – real estate. It'll save you time and money in the long run.
But before you bring a bookkeeper on board, you need to make sure they know what to do. If you want your company to be profitable, it's important to set some expectations for your bookkeeper. Good financial records are vital to the success of your business so you know where you're headed.
Here's our advice for setting those expectations the bookkeeper so they can provide the service your business needs:
1) At the very least, your bookkeeper needs to have a basic understanding of bookkeeping processes and terms. They need to be qualified and experienced in bookkeeping principles and have appropriate qualifications. If they're registered with a professional organisation that will support them, that's even better.
2) They must be computer-literate. It seems obvious, but the days of doing bookkeeping with a pencil and a ledger book are well and truly gone! Businesses use different software packages now and your bookkeeper should be familiar with the software your agency uses. Or if they're not, they should be able to learn your system quickly and easily.
3) They must have attention to detail. It's so easy to get lost in spreadsheets and data entry. A simple typing error – be it a wrong number or a decimal point in the wrong place – can have huge consequences at the end of the month or quarter when you're getting your reports together. A bookkeeper must be able to focus on the details and pick up small errors as they go.
4) They must be organised and have your agency's monthly financial statements available on time and when you need them. If you set deadlines with your bookkeeper for statements and reports, it's expected that these will be met.
5) They must be able to work unsupervised. To-do lists, questions and tasks need to be followed through to completion without you having to constantly check to make sure they've been done. You're there if they need you, but you need to be able to get on with your work and not babysit the bookkeeper.
6) They need to be able to see the big picture. Can they set up an asset and liability account? If your agency makes a large purchase, would they know how to allocate the payment to interest expense and liability principal reduction? These are skills a bookkeeper would be expected to have.
7) They must have a basic understanding of your industry. This is something that can be learned on the job; however, if your bookkeeper already has the relevant industry experience, you'll be off to a great start. While basic bookkeeping principles are the same for all business types, the real estate industry does have specific aspects that need to be covered.
8) They must have good communication skills. If your bookkeeper doesn't understand something, they must be willing to ask for help or clarification. Also, if they need to explain something to another person, there's an expectation that they'll be able to do so in a clear and concise manner.
9) They must be willing to commit to your business. It takes a fair bit of time to teach a bookkeeper how your agency works and what you expect them to do on a weekly basis. If you go to all the trouble of training them only to have them leave after six months, you're back to square one. Even if your bookkeeper works part-time from home, you need to be able to trust they will meet their deadlines.
10) They must be interested in continuing their education. Accounting principles and tax laws change frequently and if your bookkeeper hasn't done any further education since they graduated in 1993, they'll fall behind with their knowledge. Regular short courses to keep their skills up-to-date are essential.
Setting expectations results in a better working relationship for both parties. Good financial records are essential for any business: you need to be able to rely on your bookkeeper so they'll be a successful part of your agency.
ABOUT THE AUTHOR
---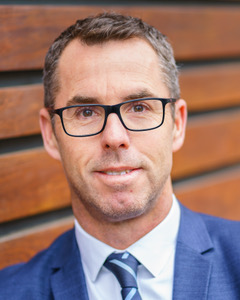 Justin Steer is CEO of both Commission Flow and Campaign Flow.
Both companies were founded with a vision to change the way Real Estate Agency Principals access the finance they need to grow, with an innovative, secure and flexible approach.
Justin has been an active participant in the real estate industry for nearly 25 years.  
In his spare time, Justin can usually be found swimming, cycling or running as he prepares for his next Ironman event.