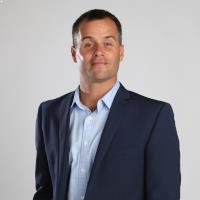 The internet has changed the landscape of real estate. It's the reason we all do business now at a much faster pace than before.
It has, of course, made the property search process a whole lot easier for your clients. The web is where the vast majority of people turn to when searching for an agent or a property.
For all the efficiencies the digital age has brought us, however, sometimes it is good to take a step back and heed the age-old warning: "More haste, less speed." It is also worth remembering that your potential clients are likely to be as time-poor as you are.
By making a few simple tweaks to your online presence, you can help raise your ranking on Google and as a result bring in those leads who are unlikely to scroll past the first page of search returns.
Step #1: Do your keyword research
The first and most basic thing you must do is put yourself in the browser's shoes. Think about what someone looking for a local agent might type into Google ("real estate Pyrmont" or "Pyrmont real estate agent", for example), then incorporate these keywords or phrases into your website content and blog if you have one. Make sure your main keyword or phrase appears at least once on every page.
But wait! Before you rush off, make sure you take the time to incorporate long-tail search terms as well as the shorter, more obvious ones. Long-tail keywords are phrases that are more specific and therefore reduce competition. Examples would be "Pyrmont commercial real estate" or "Pyrmont real estate agent low commission". Whatever your unique offering is, highlight it in the keywords and people searching for what you offer will find you.
Step #2: Make use of your meta tags
A meta tag is essentially a statement that describes the contents of a web page. This is the most important factor in search-engine optimisation (SEO) ranking, so make sure yours are descriptive. In the coding area of your website you'll find meta description tags and meta keywords tags. If you do nothing else, fill these in because they inform web crawlers (which gather links) about your page.
While some search engines might ignore them, creating a meta tag on each page can boost your visibility and increase the chances of your page being a choice in a search for related content. If you omit a description tag, what will appear in search results under the name of your website would most likely be whatever appears first on your page – the alt text of logo or banner graphic for example – which is neither helpful to browsers nor a good look for you.
Try to limit the length of your title tags to 65 characters (including spaces) and your meta description to 164 characters, as Google only displays up to those limits.
Step #3: Take advantage of photos and videos
When adding images to your website, make sure you optimise them for search engines. Do this by filling in the alt tags (which also appear when people "mouse over" the image on the web page) and saving your images with a descriptive file name. Search engines can't read images, so they rely on alt tags and file names to process what the image contains. Considering image SEO is a step many agents ignore in the rush to get their listings up on the web. If you have an image of the Sydney apartment that is put up for sale, your alt tag could read something like "2 Riley Street North Sydney living room", and the file name could be 2RileyStLivingRoom.jpg.
Step #4: Get backlinks from authoritative websites
Let me offer an analogy. Just as the contestant who receives the most votes wins the election, so websites that receive more links from other websites will potentially outrank others in search results. Keep in mind, however, that the quality of these backlinks is important. Find reputable influencers in your community – those you know who have a popular online presence – and ask them to create a link to your site from theirs. In addition, ensure you are listed on major real estate websites as they rank high on Google. Domain's agent profile page is a prime vehicle for this.
Step #5: Join the social media bandwagon
With the web being a real estate hunter's best friend, agents who create a profile for themselves on platforms like Facebook, Instagram, LinkedIn, YouTube and Pinterest will reap the benefits – not only of additional promotion, but also the boost to their SEO. There are two ingredients for success to keep in mind. First, you need to provide quality content that will be of interest to your network of "friends" and followers. Secondly, you must make your content easy to share. Consider using "share" buttons, fill in the "About" section of all your profiles and update them regularly to improve your ranking.
If you have made use of Domain's agent profile facility, keep that profile optimised by filling it out completely and including your name in the URL, For example, http://www.domain.com.au/real-estate-agent/Helen-Noble-847920. Also, be sure to complete the "About me" section as interested clients often Google names to find out more about an agent's past work.
Taking a little time to boost your SEO in these quick and easy ways will increase your visibility, and in turn your chances of securing new clients. Can you afford not to give it a try?