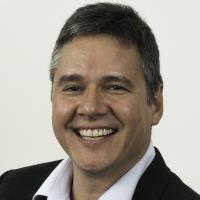 The cloud is being touted as the next big thing. But does it live up to the hype? The short answer is yes.
The cloud is changing the way we do things. It's supporting the creation of new and successful digital start-ups all the time, and even established companies are taking notice. Take SAP, a global provider of traditional enterprise resource planning (ERP) software. They're spending big dollars moving to the cloud because they know it's the way of the future.
What is the cloud?
Essentially, it means that computer servers, applications and data are hosted and managed in a data centre and accessed via the network. Generally, these resources are delivered as a service on a pay-as-you-go basis. That's opposed to the traditional, premises-based model of buying servers and applications and managing them yourself at the office.
What has everyone excited is the impact on business. If the meaning of the cloud could be summed up in one word, it would be this: innovation. So, how does this affect the property industry?
Five ways real estate companies will benefit from the cloud
1. Improved productivity and efficiency
With the cloud, applications are designed to work on multiple devices and all data is synchronised. You can access information wherever you are, on the device you're using at the time. Since you're no longer tied to your desktop, you can do more and respond faster to customers.
2. Fewer complications, less cost
Because all server hardware and software is hosted and managed by the provider, you no longer have the chores of maintaining servers or managing application upgrades, patches and security. You can also reduce the cost of those tasks.
3. Better functions, sooner
It's much easier for subscribers to terminate a cloud service than a premise-based application. To keep their customers, cloud providers tend to deliver top functionality and upgrades are usually more frequent.
4. Less downtime and risk
If your server crashes, it may take hours to restore. Cloud providers have multiple servers – and if one goes down, another takes over in seconds. Because the servers are in hardened data centres, they are also less vulnerable to fire, flood and break-ins.
5. Better security
These days, cloud providers have multiple layers of defence with 24/7 monitoring of their servers and applications, all managed by security professionals. You're more likely to have better protection in the cloud than by managing security yourself.