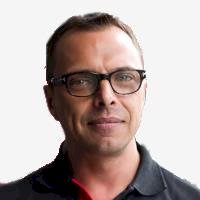 Good agents know the property listing description is a tool for converting window shoppers into leads.
That's why it surprises me that so many agents overlook mentioning nearby schools and universities in their descriptions.
This is relevant to most buyer groups, but let me focus in particular on Chinese-speaking buyers, since they form the buyer group I know best.
For Chinese-speaking buyers in particular, schools are a primary motivation in property selection.
They may be Australian-born Chinese, or from mainland China, Hong Kong, Taiwan or Singapore, among others. Taken together, Chinese-speakers are a significant and relatively prosperous buyer group.
Let's just look at the mainland Chinese for a moment. Last year, 459,800 students from mainland China went abroad to study. This is the largest number of overseas students of any country in the world.
According to surveys, 80 per cent of wealthy Chinese and 51 per cent of middle-class Chinese plan to send their children overseas for their education.
Chinese students as young as primary school age are sent overseas to learn their ABCs. So are postgraduates, and everything in between.
Here are some translated excerpts I pulled from recent leads, which Juwai.com has sent to agents:
"Want to find an attached house with lawn in good school area in Melbourne. Australian citizen."
"My daughter is studying in Aus. Would like to buy a property for her to use."
"Want to have a property near the university that is easy to lease."
"My son is getting a doctorate degree in Canberra University. Would like to find a convenient apartment."
"I have a budget of $750,000. Am looking for a two-bedroom apartment with garage, near primary schools and high schools."
One of the best ways to help these potential buyers zero in on your property is to include a brief mention of local schools and universities in your description. Consider the following factors:
The distance or travel time from the property to the local primary schools, high schools and universities.
The reputation or rankings of nearby government and private schools.
Interesting facts about local schools and universities, including prominent graduates and study programs, awards or special certifications. This is often available on the school's website.
By including this information and your listing descriptions, you can increase the number of Chinese buyers who look at and enquire on your properties. That may ultimately impact the sales price.
My best wishes for your success.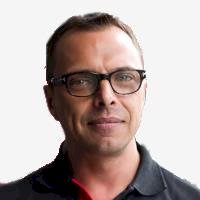 Andrew Taylor is co-founder of Juwai.com, the No. 1 website for Chinese buying Australian real estate. He is an experienced real estate media professional, with 10 years' experience managing print, online, television and radio brands in Australasia and Asia. He has held senior roles in the REA Group, including company director and Greater China country manager. He has also held roles at the Australian Broadcasting Corporation and Property Page Pty Ltd. He has graduate degrees in classical music and plays the diyin gehu (Chinese bass).