When you're running a business, it's a common scenario to be constantly working long hours, ticking jobs off your to-do list and looking for the next new technique that's going to get more leads or sell more properties.
Working with your nose to the grindstone can be exhausting and leave you unaware of all  you're actually accomplishing.
It's wonderful for your health and morale to actually stop and take time to smell the roses. Take a look backwards for once instead of always forwards, and see what you've achieved.
There's no better time than the end of financial year to do this. Whether it's your individual achievements or that of your staff and team, taking the time to pat yourself on the back has some huge payoffs.
Why should you celebrate?
There are many reasons why you should take the time to celebrate your successes. Here are just a few:
Celebrating individual and team achievements brings more energy to your work environment, a more positive outlook and improved staff morale.
Acknowledging success means people remain motivated, achievements are valued more and deeper relationships are formed within the group.
Camaraderie within an organisation ensures that your most valued colleagues stick around.
When you laugh together, look back at your successes together and collectively set your eyes on tomorrow: you'll add a spring to everyone's step.
How do you acknowledge and celebrate your achievements?
Different companies have different ways they like to celebrate achievements, no matter how big or small. Here are some ideas to get you in the mood:
Create a place to record your daily, weekly or monthly achievements. A big whiteboard is great for this. Put it in a prominent place and everyone will see it regularly.
If you work in a team, include a regular 'What did we achieve?' discussion at team meetings.
Plan some celebrations for hitting your milestones. It could be a work lunch with staff or something as simple as ordering pizza for the team on a Friday.
Thank people in a way that is individual to them. Some people might like a handwritten thank-you note to acknowledge their success, while another might be happy with an unexpected phone call of thanks.
When someone makes a particularly big sale, send an email to the entire team to congratulate them publicly. This is great if you have multiple offices in different locations.
It doesn't matter what the achievement is or how you choose to celebrate it. What's important is that you actually take the time to recognise and celebrate each achievement.
While it does take some planning and creativity, the payoff is great. Celebrations are the moments when your team members feel like they belong to something bigger than just the office. The more your staff feel like their hard work is being recognised and is appreciated, the more engaged, energised and motivated they are likely to be. And as the team leader, you'll have fun celebrating too.
ABOUT THE AUTHOR
---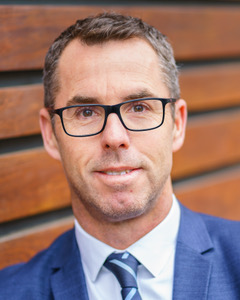 Justin Steer is CEO of both Commission Flow and Campaign Flow.
Both companies were founded with a vision to change the way Real Estate Agency Principals access the finance they need to grow, with an innovative, secure and flexible approach.
Justin has been an active participant in the real estate industry for nearly 25 years.  
In his spare time, Justin can usually be found swimming, cycling or running as he prepares for his next Ironman event.