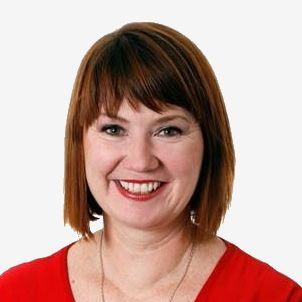 This year's AREC conference delivered some big, powerful and deeply personal messages around the need for change, and the personal growth and development of real estate agents.
These six quotes from the conference summarise the themes from across the two days – that being a genuine, helpful and humble human being who is committed to providing an excellent service will always outperform a player who is there to outsell, especially in the long term.
"What is important in your agent? Reliability, transparency, authenticity, likeability – then skill" – Tom Ferry
"Successful people in real estate are the nicest people you can know" – Wendy Alexander
"Sincerity beats cleverness" – Michael Clarke
"The four most powerful words in the English language – please, thanks, sorry and why" – Wendy Alexander
"Are you working for your vendors, or are you working on them?" – Michael Clarke
"When you are able to speak from your heart, it establishes credibility" – Les Brown
The themes rang particularly true this year as they followed the Perceptions of Real Estate Agents report that identified what vendors really think about agents.
The report identified that 66 per cent of vendors had a positive experience when selling their home and 68 per cent of vendors would recommend their agent.
While it's great that the majority of vendors had good or better experiences, the flip side is that nearly a third of vendors had an average (20 per cent) or bad (14 per cent) experience when selling their home.
Combine this with the experience of many buyers in dealing with agents – who report on a failure to follow up and price underquoting – and it becomes easier to understand why the profession has a reputation that needs work.
But the AREC insights, plus the report, identify that the benchmark the industry needs to aim for is clear.
Be professional – the number one behaviour highlighted by vendors as essential was professional behaviour, demonstrated by being proactive, anticipating their needs and delivering as promised
Regular feedback – vendors stressed the value of agents who were proactive in delivering a transparent sales process and who used data-based insights to support their processes
Be friendly and approachable – vendors appreciated agents being easy to talk to and with whom they felt it safe to ask questions at any time
Know your market – vendors felt confident they were in good hands when agents demonstrated market expertise, showed them the data that they had used to determine price estimates and took the time to explain market behaviour to anxious vendors
Provide advice and support – vendors highly valued advice on presenting their homes in the best possible light, especially when it was supported by recommending and helping to coordinate tradesmen
Be on their side – vendors felt championed by agents who negotiated hard on their behalf and offered to help them with the purchase of their next home
Be thoughtful – vendors were impressed by agents who demonstrated thoughtfulness, such as by ensuring agents were placed throughout the home during opens, offering bottles of waters to buyers on hot days and giving thank-you gifts at the conclusion of the sale
Don't dump them at the end – many vendors flagged they felt dumped by their agents as soon as the sale was signed, while those whose agents who stayed in touch were more likely to be delighted and recommend their agents to friends