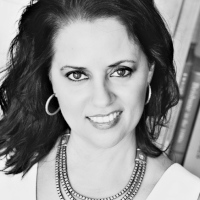 For many agencies, making a website more 'human' can seem a difficult task. Ironically, we humans can come across in 'robot-speak' when we attempt to convey information in printed format.
So in order to avoid sounding robotic, we need to be able to transfer feeling and emotion onto a website. That takes a lot of work and, surprisingly, quite a bit of skill. It's about coming across as a real person in an authentic way that builds rapport naturally with a prospective client and shows off some of your personality.
Here are some tips to help you create a more human and engaging experience for your website:
1. Appeal to your reader's emotions
Emotions are the trigger to a prospect taking action. Far too often, agents/principals portray themselves in marketing copy that's full of logic about why a prospect should value their services and is directed at appealing to their intellect. Here's the problem: it's a much slower route than appealing to their heart. You need to write so they can feel what they want to feel. That's how to get them to take action faster.
2. Make it conversational
Use words that you would say out loud. Conversational copy speaks directly to one person, as opposed to a large audience. The dialogue goes back and forth. You might use shorter sentences and phrases like, "Make sense?" or "Sound familiar?"
3.Take time to respond
If you're using social media, or if you have a blog where you invite interaction from readers, it's vital to reply to prospects who've taken the time to post a comment. And make sure to keep on top of those comments that come in on your blog by moderating them and allowing them where prudent. There's nothing worse for a reader who has taken the time to make a perfectly reasonable comment, only to realise it hasn't been added to the site through neglect by the site's owner. Remember that other folks reading your blog-social media page sometimes enjoy the comments as much as the post itself. Comments add a lot of extra engagement to your site/social media presence.
4. Have a brand personality
Your 'brand personality' reflects the human traits or characteristics associated with your brand name. These characteristics are reflected in your online language, advertising and packaging. For instance the Dove brand is honest, feminist and optimistic. Brand personality also incorporates demographic features such as age, gender and socio-economic attributes.
5. Social media
It's no longer 'why' or 'should' we do social media, it's 'where' and 'how'. Make sure your social media content has purpose so that it's not just white noise people will quickly switch off.
I hope these tips have been useful.
Humanising your website is well worth the effort. You'll create a deeper level of engagement and a more memorable experience for your business in what is usually the first port of call for a prospective client who's in research mode for a real estate transaction.