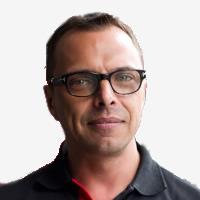 China's government is now laying plans to loosen controls on the export of capital. This could result in $98.5 billion of new Chinese investment in Australian residential and commercial property in coming years.
Remember, individuals from China tend to be more real estate-oriented than the typical Australian.
Consider the story of a mainland Chinese software engineer named Tao.
He moved overseas and has a great job in his field. But, rather than spending his relatively good salary on fine restaurants and fast cars, Tao is spending almost every dollar on investment real estate.
"After I have about 20 houses, I will retire," he told the People's Daily.
"If I fulfill the dream earlier, I can retire earlier."
How can you claim your share of the billions of dollars that Chinese are investing in Australia?
You just have to follow the same advice that applies to anyone who works with offshore buyers – wherever they are from.
The first step is to sharpen your marketing message for the international audience.
These buyers may be both more sophisticated about property investing, and less knowledgeable about your local market, than your typical buyer.
To help them arrive at the decision to buy means translating at least some materials into Chinese, so you can explain clearly to this new audience why you are a trustworthy and valuable adviser.
Next, explain why your locale is an attractive one, emphasising important assets that overseas buyers appreciate.
Such assets include schools and universities, airports and transit, shopping, sports and recreation.
And don't forget to explain the direction of long-term property market trends.
Third, take the time to rewrite your listings descriptions for the international audience. I like to say, make it half property description and half tourist brochure.
Again, emphasise the quality of local schools and proximity to universities. You can read more about why this is important in my recent post that focuses exclusively on this topic.
The Agency is attracting many top agents Australia-wide, because it offers them ...
The Reserve Bank of Australia has revealed the decision of today's monthly boa...
LJ Hooker has bolstered its business development team with the appointment of an...