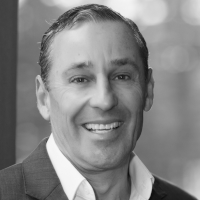 Running your own business is one of the most rewarding things you will ever do, but it's also one of the hardest, especially if you're not experienced.
I've been in real estate for more than 40 years, as a real estate sales agent and business owner. I worked for a boss for 13 years before I bit the bullet and became a principal.
Many people don't realise that running a business is actually within their ability, dismissing the idea without properly exploring and understanding what it's really about, before making an informed decision about whether or not it may suit them. But the fear of doing something is always greater than actually doing it and you don't know that you can't do something until you've tried.
As the founder and CEO of One Agency, I set agents up in their own businesses every day and I'd like to share with you some simple tips that I learned from my five businesses that could potentially save you a lot of time and money.
1) Stay local and build your business from the ground up
My first business was a small, rundown agency in an area away from where I'd been working for the past 13 years, and I had to re-establish myself in another new place.
Of course, I'm not saying you can't move around and be successful, but it's a much harder road. You'll be taking two steps back before you can take one step forward. If you keep pulling up a plant and replanting it in different ground then it will struggle to establish and grow.
2) Bigger is not always better
For my second business I went into partnership with my old boss. We merged with a third business and ended up with a huge rent roll of around 1,500 properties, with about 30 staff and a commercial division, under a big franchise brand and located in Mosman, one of Sydney's most prestigious suburbs. Sounds like a dream come true, right?
Wrong. Yes, we looked like the market leaders, we acted like the market leaders, and in fact we were the biggest real estate agency in the area at that time. But the costs of running that business went through the roof and consumed the massive income it was generating.
It's not how much you make that counts, it's how much you get to keep after all the expenses are paid. So keep your expenses at a minimum, avoid taking on debt, and know your limitations.
3) Keep it simple and profitable
While I was still operating the Mosman business, and during my final few years there, I started an independent boutique business which managed my original rent roll from my first business and residential sales in Balgowlah, also in Sydney.
I had one person managing the rentals – it was making great profits and was a breeze to run. Plus, we had no office, which, interestingly, nobody seemed to care about – customers especially – nor the complications, expenses and limitations that come with a franchise. So it was simple and profitable compared to Mosman, which was complicated, stressful and expensive!
4) Don't try to build your own brand unless you have a lot of time and money
After I sold Mosman and had recovered my energies, I started another independent boutique business. I knew that a small business was economical to run and didn't require a massive income to be profitable. Nor did I need a shopfront.
However, the business needed to compete against the other major players in my area and this is where I noticed the shortcomings of establishing your own brand and business. It was like being a tiny island in an ocean of agents.
Promoting and establishing the new name of an independent business in your marketplace takes a long time, especially if it's to be recognised and trusted. It's a massive distraction from core income-generating activities and carries increased risks to success. An established brand takes this substantial risk right out of the equation.
5) You don't have to re-write the rulebook
Your belief in your own capability of running a business is the single biggest factor in determining your business ownership future. It'll be a lot easier if you don't try to re-write the rulebook. Recognise that you can't do everything. Yes, you'll have to wear a lot of hats when you're getting started, but use your strengths and get help in the areas where you lack expertise.
If you can list and sell and have a proven track record then you already have the ability to do that from within your own business, where you get to control 100 per cent of the profit, reap the benefits and build a secure financial future for your family.
You may not have experience with setting up business systems, you may suck at administrative processes and you may not be a marketing guru who knows how to create a brand. So why bang your head against a brick wall trying to do it all? There are plenty of experts to do this work for you so you can concentrate on core income-generating activities such as listing and selling. You have options.
This is what led me to set up my fifth business, One Agency. My wife Annie suggested that I replicate my boutique business for other agents but add a brand to it and keep it affordable and consistent. It was a profound moment that dramatically changed the direction of our lives.
If you want to run an economical business model with low expenses that allows you to retain a high percentage of your profit, there has never been an easier or better time to make the step into business ownership.