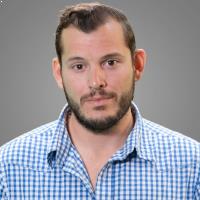 With the rise of social media and review sites, word of mouth – the most important marketing tool for real estate professionals – has moved online.
These sites let customers post about everything, including their experience with your business, and have made the consumer voice stronger than ever.
Because of this shift, review sites are one of the most important places for real estate professionals to have a presence online. According to research, 78 per cent of people now turn to review sites to find local businesses and 88 per cent of consumers trust online reviews as much as personal recommendations.
If you think review sites are just for restaurants, you might be surprised to find out that home and local services represent 12 per cent of reviewed businesses on Yelp. With 142 million monthly unique visitors and 77 million reviews on Yelp, a significant amount of consumers are coming to view local services (like real estate agents).
Many review sites have free tools to help you set up your business page and connect with potential clients. Here are three tips to help you get started.
1. Cover your basics
It sounds obvious, but make sure potential clients can find basic information about your business on review sites – your hours, location, phone numbers and website. You can – and should – also describe your business and specialties (more on this in a bit) because the more complete your page, the better your search results will be.
2. Get your photos up and make them count!
Make sure you upload high-quality images that show off yourself, your staff and your business. There's no need to add a photo of your logo since it's not a great help to consumers. We know that customers on Yelp stay 2.5 times longer on pages with photos, and businesses that have 1-5 reviews and 10 photos get 200 per cent more views than businesses with the same amount of reviews and no photos. If you want to show off your listings, upload your current and recently sold or leased properties and add captions to let customers know the basic specs of each property – number of bedrooms, bathrooms and location.
3. Tell your story
Buying or selling a property is a hugely personal journey for most. Your clients want to know about you and your staff so that they know they are in good hands. Put their minds at ease by telling them about yourself, your business and its history, and what you specialise in. This type of information can help people make a purchasing decision, and the more information you include about yourself and your business, the better your search presence.
There's plenty more to know about review sites, so this is the first of a three-part series. Next month, Nick will cover how to connect with buyers and sellers online through review sites, and in September he will share top tips for responding to reviews.