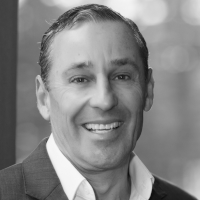 Are you wondering whether or not you should own a real estate business? Well, here's a simple question to ask yourself: are you working hard for someone else and giving away a big chunk of your commission?
If you're an agent working for a principal, then you will have witnessed first hand what your boss has had to deal with in operating his or her business. No doubt you'll have heard many complaints. The stress, worry and costs, right? You may think you're better off being an employee. So you could just play it safe and stay working for your boss for the rest of your career. You could continue to give your hard work and loyalty to someone else. Or you could take the next step towards securing your financial future.
Reason 1: Security
Does job and income security actually exist? Are you really secure when working for another agent? I don't believe so.
We've all seen colleagues at some stage or another walking out the door with their personal belongings packed up in a box. They may have given years of their lives and their loyalty to the business. They've likely paid half of their commission or more to their boss, for the privilege of bringing in their own listings to the agency.
There are many different fee structures, depending on your experience and your agreement with the firm, but the bottom line is this: you are responsible for your own survival. You are responsible for both your expenses and your income, and you actually pay the real estate business a high price for the privilege of working under their banner and building their business.
So, as an employee, you're already running your own sub-business without getting the benefits of the business profit and without any control over your own financial future. My belief is that the only security you have in this world is the security of your own ability, and that is best applied to your own business, where you have complete control of your own future.
Reason 2: Independence
As a business owner, you are your own boss. You follow your own orders and you can't get fired. More importantly, you have the freedom to make decisions that are crucial to your own business success.
Having complete control of your own destiny is probably one of the most rewarding components to business ownership. To stand on your own two feet and not be reliant upon anyone else builds character and strength that can never be taken from you.
Reason 3: Financial prosperity
Few other industries offer the rewards that real estate offers. You have a golden opportunity to grow your skills and watch as your income grows proportionally, uncapped. As you become better at what you do, the rewards will flow.
Imagine your income increasing by 300 per cent or 400 per cent. It happens all the time. Seriously – I'm not making those figures up. One of the founding members of One Agency, Tony Quattroville, said he had increased his net worth by that very amount since starting his own business.
I know lots of other agents who have done the same by going into business.
Reason 4: Creativity
You may be thinking that you don't have a creative bone in your body, but creativity isn't limited to being visually artistic or imaginative. Creativity is a characteristic that allows people to think outside the box, which results in an innovative approach to a particular task.
Gaining knowledge of the real estate business requires a series of steps, each one dependent on the last, and it's an extension of what we know already, rather than being totally new. So being creative in your thinking when building a real estate business isn't as daunting as it sounds.
It doesn't mean you have to re-write the rulebook; you don't need to come up with something new to be creative. It's about finding a better way of doing things, and owning your own business gives you the freedom to make your own decisions.
Reason 5: Personal satisfaction
To experience what you can actually achieve – what you never really knew you could – is an incredible feeling. To secure your future and provide for your family: how wonderful is that? You will grow as a human being, in so many ways: your self-esteem, personal confidence and your abilities. You will surprise yourself.
What you get from your business in terms of fulfilment, financial gain, stability and strength will, of course, be the sum of what you put into it. But if you're passionate about it, then putting your energy into building your own empire is a no-brainer.
Reason 6: Grow a team
This will largely depend on your personality. If you are the type of person who is energised by working with a team, and you have the abilities to select, grow and run a team, then this aspect of business ownership is powerful.
Firstly, start your business, build a strong base with systems and reliable cash flow and then grow organically, one person at a time. Employ a staff member, retain or replace, then the next and so on.
The truth is that setting up a business is simpler than it used to be. We no longer have to follow outdated business models. These days, there are smarter, more economical and very effective business ownership options, and they offer many advantages without the old-fashioned costs and stresses. Plus, you'll grow as a human, expand your thinking and become a more capable and resourceful person.
Realestate.com.au has made an intuitive enhancement to its platform that will ...
McGrath Estate Agents has made an important new appointment, luring a high-perfo...
The cash rate for December has been announced by the Reserve Bank of Australia ...
McGrath Estate Agent Marnie Seinor joins host Tim Neary to discuss how she stand...
The REA Group has announced that it will leverage the latest AI advances in brin...
The once growth adviser to former McGrath franchise heavyweight Shane Smollen ha...