Out of the many professions out there, there are two groups that don't always enjoy the greatest reputation: one is tradies, and the other is real estate agents.
Consumers generally feel a level of mistrust towards both professions, which is why many seek trusted third-party sources like word-of-mouth referrals in sourcing a reputable business.
And with the latest research showing the continuing exponential rate of growth in internet and social media use, real estate agents can no longer ignore that the most trusted third-party source consumers rely on to form opinions about them is the internet.
Trends show that over the next few years we will see those businesses that have established themselves with a strong and trusted online reputation having one of the most important competitor difference tools in the online digital landscape, and winning more business as a result.
So what does this mean for you? It means an opportunity to let your great reputation be your best online marketing asset to winning new clients.
Here are three things you need to do to grow a positive online reputation.
1. Manage your current online profile
When was the last time you Googled your name and business? Do you hold a number of positions on pages one, two and three? Are there other websites talking about you positively? How does your online profile compare to your competitors'?
These are all important elements of your online profile that you should manage.
Why? Because every single day, your prospects are checking you out online and forming an immediate opinion based on these elements.
Understanding your current online profile allows you to assess the strategies you need to improve and measure it.
2. Identify two or three strategies to improve your online profile and credibility
This could be social media activities via LinkedIn or Facebook, or other similar platforms. Regular blogging to position yourself as a trusted subject matter expert is another way of adding to your online credibility.
3. Join exclusive local online reputation platforms
While there are numerous online directories that allow real estate agents to be profiled, many of these allow any agent (including all your competitors) to be listed alongside you, diluting your brand and reputation.
Consider joining exclusive online platforms or membership groups that only profile a limited number of reputable real estate agents in your area, thereby strengthening your brand as a trusted business choice and allowing you to have a strong competitor difference.
Take charge of your online reputation
Your online reputation is a business and personal asset with incredible brand value. A proactive strategy towards enhancing it will lead to you winning over higher-quality customers, increased conversion rates and opening up greater alliance and partnership opportunities.
ABOUT THE AUTHOR
---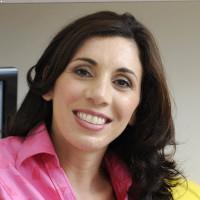 Laorence Nohra is the CEO of the Tradebusters Group. Over the last nine years, Tradebusters has established itself as a trusted resource for connecting consumers to recommended and vetted local businesses.
Tradebusters Connect is an online reputation platform that helps elevate the profile of reputable businesses through its Top 3 Local Business Pick panel. This currently includes service providers in real estate, trades, finance, wealth and property-related services.