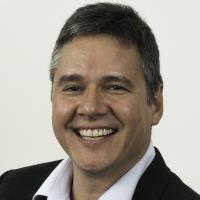 Over the past 20 years, there has been a fundamental change in the way business is done – and much of that is due to the impact of information technology. It hasn't just changed the way we work and interact, new technology has also heightened customer expectations of service.
Those who embrace this technological change will stay ahead of the game. That's been proved across multiple industries, and the property sector is no exception. Those who don't will lose out in terms of efficiency, customer acquisition and retention, and revenue.
So, where are we now?
We've been using desktop applications for everything from customer management to financials for some time. The problem is, we have too many of them. They're starting to make workflows less efficient as we juggle one with the other. Worse still, information is becoming fragmented in separate databases. That makes it difficult to have a complete view of customers, often leading to lost opportunities – or lost customers. Then there are the complications of managing applications, as well as the infrastructure that supports them.
More recently, smart apps and mobile devices are enabling people to work and communicate from just about anywhere. On the one hand, that makes everyone more productive and responsive. On the other, it means the pace of business has dramatically increased. Moreover, customers are expecting quicker access to information and support. The reality is, you have to pedal faster just to keep up.
Where do we need to go?
To succeed in an increasingly competitive and fast-paced environment, property professionals need to be more efficient and flexible.
Firstly, they have to streamline workflows. Instead of switching between multiple applications, they need a single interface that allows them to seamlessly access all of the functions they need. Equally important, they should have a unified view of customer activities.
Secondly, they can't be tethered to the office any more. Desktop applications simply don't deliver the anytime, anywhere responsiveness that's needed in today's connected world.
We've found that real estate agents are now looking for a technology solution that combines all aspects of their business, and that products have been purpose-built in close consultation with the property industry.
Agencies are also looking more towards integrating workflows with data, analytics and banking functions, while providing a single view of operations and where information is accessible 24/7.