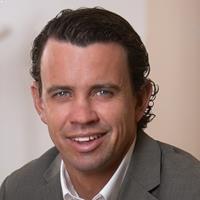 If agents aren't willing to continually evolve and refine their skills, then perhaps a 9 to 5 job might be a better option for them.
Why bother doing long hours of low-productive work with an expensive car lease? Life is too short, and there is help available from an unconventional resource. Trainers are great, but why not try other real estate agents for advice and mentorship?
Copying those who have achieved what might be termed as success is central to one's real estate career progressing to the next stage. 'When the student is ready the teacher will appear' is an adage that rings true once the student is devoted to improving.
Most, if not all, high-achieving real estate agents outside your core area will give you their time, advice and support because they understand the difficulties of building a real estate career. Don't be intimidated either – most agents achieving great things are just normal people with normal intelligence levels. The difference is they are clear on their goals, which drive their behaviour and in turn increases their work that produces deals, authorities, price adjustments, referrals and dollars.
Even if you have a wonderful mentor and great training in your office, a fresh perspective from an external high performer will confirm that you're on the right path. They will also give you a lift in confidence and add new insights to help address your blockages. Building long-term professional relationships with other estate agents will also offer opportunities for referral.
Change and growth takes personal energy and often in real estate the reservoir of energy can be running low. This is a testing time, and it is fair to say that the agents you're up against are feeling the same way. Get the upper hand by seeking advice from a high performer. I assure you that it is extremely likely that your competitors won't.
The phone may feel heavy – as it can for some agents with regard to prospecting – but rest assured there are answers, solutions, support and guidance at the other end.
The next step is to write down the challenges throughout a single work day and categorise them from 1 to 10. Find an agent that you resonate with and send a short text or email and ask if it's OK to call about the top three challenges. Book in a time to talk and go for it. Interpret the advice as you see fit and implement if it feels right. If it doesn't feel right, move on.
Best of luck and make sure you keep looking until you find the appropriate working relationships (plural!). In summary, note the problems, ask for help, implement, and repeat.
Go well.