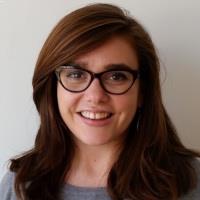 The most basic economic law of supply and demand may not apply to real estate, according to Professor Laurence Murphy from the University of Auckland.
Earlier this month, at Sydney University's Festival of Urbanism, Professor Murphy demonstrated that rapid price increases can occur in spite of high levels of dwelling supply.
In reaction to the research, proud economists everywhere are having an existential crisis. One of the first things you are taught in economics is that the more of a good you supply, the less competition exists for a particular unit of the good and so its price should come down.
It is the reason rare items – like gold – are so expensive and plentiful items – like university graduates – are so cheap. So why is it then, in spite of record dwelling approval and commencement figures in NSW, that values continue to rise so rapidly?
Professor Murphy points out that the real world is more complex than Economics 101 would have you believe. Housing is different to products that more closely resemble a basic supply and demand model, partly because of the institutional forces that influence finance and development.
Housing has the ability to perform counter-cyclically (to increase even as other economic indicators start moving down) because individuals are able to borrow more against housing relative to other asset forms.
This counter-cyclical performance is particularly apparent in the Sydney housing market. Despite nationwide conditions of low wage growth of 2.3 per cent, high official unemployment of 6.3 per cent and low annual GDP growth of 2 per cent, Sydney house values increased 21 per cent in the year to July.
Professor Murphy illustrated the unique operation of property using the case of Ireland, where house prices have, in the past, continued to increase with supply. If only we had the data to examine the Australian situation. Oh wait – we're Onthehouse.com.au – of course we do.
Let's examine median house values in NSW over time alongside ABS residential dwelling construction data. From the quarter ending March 2013, the number of dwellings under construction in NSW alone rose by almost 13,000, or 31 per cent. In the same period, the median house price in NSW rose from $504,500 to $640,600, or approximately 27 per cent.
Record levels of construction seems to have had no effect on the growth rate of the median value.
Professor Murphy's reasoning for the fact that house values increase with supply were put simply, but are powerful. He analysed the economic behaviour of developers, which partly explained the phenomenon. It would not make sense for profit-seeking developers to produce houses to make them cheaper. Developers use the rate of house price increases to guide their supply decision. Therefore, supply is being driven by prices going up.
The ability to borrow, coupled with tax concessions that make housing an attractive way to build wealth, encourage people to purchase houses as their income goes up. In other words, the elasticity of demand for housing is very high. This means that increasing housing supply is not an effective way to achieve lower house prices.
In fact, Professor Murphy collated research from economists who found, from forecasting models, that supplying a large amount of property every year would, in the long term, only very marginally improve affordability. Further to this, he emphasised that attempting to achieve high levels of supply would drain resources from other parts of the economy into a sector that has relatively low productivity.
This suggests that demand-side policy could be more effective than increasing supply. Supply is relatively inelastic to demand because it takes a lot of time and money to build houses.
However, addressing demand is not as simple as vilifying investors. To do so ignores the importance of a multidisciplinary approach to restoring housing affordability. For example, one might consider the implications of superannuation and pension reform on motivations of investors to purchase property.
A holistic approach to addressing demand side factors could present a much more effective solution to deteriorating affordability in Sydney.