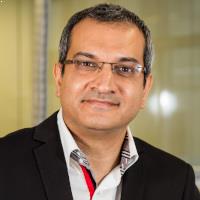 What would happen to your business and your family if something serious were to happen to you tonight?
Sorry to raise such a difficult topic. But please, just pause and take a few moments to think about this.
Seriously, what would happen if something serious were to happen to you tonight? What if you had a pretty bad stroke or a heart attack, and there was a serious chance of you not coming back?
* Who would hold up your business from tomorrow morning until it is sold?
* Would your competitors feast over your rent roll and reduce it to nothing even before the tears have dried?
* Would your sales agents walk away because their king is dead?
* What about next week's payroll and the unpaid bills? Is that your bereaved partner's problem? Who even has secondary access rights to your bank accounts?
* Is there some spare cash tucked away to pay for the food, loan payments, the credit cards?
* If you are part of a franchise, has your franchisor got a tested infrastructure (and, more importantly, the will) to safeguard your family's interests, or will it be more about maintaining market-share and brand continuity under somebody else?
* While your partner is a natural successor to your home, personal cash and assets, are they placed to assume ownership and executive control over your agency until it is sold? What about their OFT licensing?
* If you have a business partner, will they manage your interests with integrity? How do you know? What if your partner doesn't have the money to buy your shares out – then what happens?
* If you have a large rent roll of, say, 1,000 managements, who out there could afford to buy it? Or would your business need to be broken up and sold off like salvage to your competitors?
* Who have you got around you that you could trust from both a competence and integrity perspective who understands your agency and your life? Is it your solicitor who will save your business? Your tax agent? Your bookkeeper? (Really?)
We know what our industry is like and how financial interest can sometimes overtake integrity.
This is certainly a hard, hard topic just to get thrown at you – but one you should not avoid.