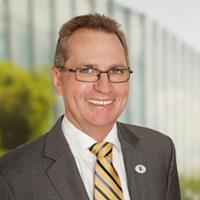 A lot of people are talking about the real estate industry. That's a good thing.
A lot of people are asking questions about whether the industry as we know it is doomed, its future decimated through 'Uberfication' where we will be 'disintermediated', and we could be further 'digitally disrupted' as well.
It's a good thing – that people are asking such questions, I mean – because it is indicative of an evolving industry. Then again, we've been evolving for many years.
Around the turn of this century, industry leaders were asking: 'Is the internet a threat to the real estate industry?' Possibly, they were asking about digital disruption a decade and a half before the malaise existed.
The industry has successfully adapted to the emergence of online listings without turning its back on print media, as well as many other changes that come with the high-speed, high-information internet age.
The internet is not an insidious beast of technological communication as some alarmists were calling it back then but it is now inundated by non-industry-owned portals, for example. This challenges the traditional real estate industry just as other industries have faced their own demons of sorts.
Take the travel industry, for example, where many of the traditional services delivered by the travel agent became available more quickly, more efficiently some would say, and more cost-effectively on the web than through the main-street travel agent.
One regrettable failure in our real estate industry has been loss of data control. This threat was recognised but the industry failed to seize the opportunity.
Widespread discounting of fees by real estate companies is a threat we have faced up to. Observers thought reducing commission rates would be a success, and as a strategy would change the industry, but consumers did not support the model. Almost all such companies have disappeared because they were not economically viable and could not provide acceptable service standards.
One of the latest warnings for the real estate industry is coined 'Uberification'. This term has its origins in the American international transport network company, Uber Technologies, founded in 2009, which develops, markets and operates the Uber mobile app.
It hasn't proved popular with cab companies across many of the 58 countries it was in by May this year. It is now also in Australia, where industry concerns include Uber hurting taxi drivers and small investors who hold taxi plates.
One Uber spokesperson describes the company as "a force for positive change".
I believe that Uber has and is changing the taxi industry because, unlike the real estate industry, the taxi industry didn't evolve. Referring back to the travel industry, Flight Centre, on the other hand, is a good evolutionary example. It has adapted and thrived.
The real estate industry has faced up to the investment needed in technology and innovation. It is evolving as it embraces innovations that have the potential to disrupt traditional ways yet have a positive impact on our customers.
Uber has disrupted one traditional but stagnant industry, but I don't think we'll see the emergence of a real estate Uber.
We know how Uber works. It's a service platform that allows individual drivers to operate as individual contractors or business units under the Uber brand.
And how would that translate to real estate?
There are already countries where real estate licences don't exist and virtually any member of the public can get behind the real estate wheel, so to speak.
As for allowing sales agents to operate as business units within an office and its brand? What … like the RE/MAX model?
Our industry already has agencies that effectively act as a service platform and enable agents to operate as individual businesses under a unified brand.
Our industry has not remained stagnant, so why would we envisage an Uber-style makeover a necessity?
At a recent conference in Australia, Richard Branson warned the real estate industry of the online threat – about being digitally disrupted.
I don't pooh-pooh what he says because he's experienced it himself in his industry, but I think our industry has for a long time been doing what Mr Branson suggested and keeping a close eye on how new technologies or changing consumer habits could threaten future income streams.
That conference's theme had the real estate industry as "a ticking time bomb waiting to be decimated by an outside force" – a great sales pitch, but with not a lot of substance!
With apologies to the writers of Star Trekkin' ("There's Klingons on the starboard bow … It's life, Jim, but not as we know it"), we need not be afraid of any outside force because our own life force is strong, proactive and responsive to what supports us – our customers. It's our industry, but not as we knew it. Evolution creates ever-improved standards and the industry gets better at what it does.
So digital disruption is effectively old news, but at REinnovate, a conference earlier this year, the industry was warned about a massive disruptive threat that was 'akin' to Uber and made buying a house as simple and transparent as buying a can of soup, which if you've ever tried to unpack the ingredients is not always that simple and transparent.
What is not simple and transparent about this mature global real estate industry?
It has recognised its many markets' changing needs and has been prepared to adapt and extend its services and the way it delivers them through portals and apps, streamlined systems and business practices, and legislation to support greater transparency and efficiency.
With ever-expanding technology there is more capacity for agents to work under different models: to work remotely, for example (giving rise to another buzz word, 'virtual' agents); for reducing the need for large shop fronts; and for broadening the range of services to include financial, legal and any other that will improve the experience for our customers.
Buzz words are easily said but truth in delivery is a different thing. We've invested so much already in service delivery that is relevant to the modern consumer without losing the human relationship factor. This investment will continue just as evolution is ongoing.
Reflect also how we've adapted to a plethora of lifestyle decisions, realigning populations, driving process and prompting developers into action. From sea change, tee change, tree change, metro movers, green escapes and even green piece, the buying decisions are as varied as the clever names!
While companies may think they are transforming the process of home buying and selling, the real estate industry has addressed the customer experience. Its leading professionals have long known that to embrace the best technology has to offer does not devalue the human element in the real estate experience, nor will it be its demise. Of course, like any industry there will be a percentage that don't adapt and it will be to their demise.
I can't ignore the fact that The National Association of Realtors (NAR), America's largest real estate industry association representing around one million members, can show that 90 per cent of consumers who used an online search to begin buying their property used an agent.
The real estate industry is one of the most highly regulated in this country. For an Uber-style organisation, it would be very dangerous from a compliance perspective to cut corners too much.
Real estate consumers are anything but naïve. Any new way to engage in the property buying, selling and investing business will be under the spotlight. If it doesn't cut it in terms of value, efficiency, expediency and security of compliance, it won't survive.
The answer is in ensuring our services are relevant and necessary to our customers.
Widely attributed to Charles Darwin is the thought that it is not the strongest that will survive, but the most adaptable.
In the evolutionary process, there are always those that do not cope with the necessary change. However, the real estate industry has proven many times that it has the flexibility to adapt and thrive on innovation to better the consumer experience. So why can't our industry be 'uber-cool' without experiencing 'Uberification'?
The real estate industry cannot afford to go down the taxi industry path, where its industry bodies are reacting to the Uber influence on their industry.
Our real estate institutes need to be proactive. They need to be the one watching these trends and any action they take has to be out of concern for the consumers rather than the institute itself or its individual members.
After winning the leadership role, Malcolm Turnbull told the media that Australia needed to "embrace innovation and digital disruption", saying the nation has to be agile, innovative and creative.
He could well have been talking about the real estate industry when he said we can't be defensive or future-proof ourselves, and that "disruption is our friend if we are agile and smart enough to take advantage of it".
If we do, we'll avoid 'uberification' and being 'disintermediated', and the future will prove that there has never been a more exciting time to be in real estate.