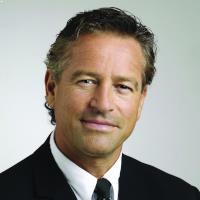 With different parts of the country experiencing varied rates of capital growth, we embarked on some research to assess what people's priorities were in different postcodes. The results make for very interesting reading.
Increasingly we knew from our branches that the different aspects of property – loans, equity, investing, renovating, construction, etc – all added up to different dreams depending on where people lived.
Of 6,500 respondents around Australia, the top three dreams of those surveyed saw the category of 'property' (23 per cent) jammed squarely between 'lifestyle' (24 per cent) and 'family' (21 per cent).
They were followed by a lower tier – money (13 per cent), career (11 per cent) and retirement (9 per cent).
This is interesting because while you might expect to see property bunched with other financial categories such as money and career, it's not: the Australian dream of owning property – and the security that comes with it – is up there with family and lifestyle dreams.
Clearly property means something to us beyond the purely financial.
Investment dreams were also rated highly in different areas throughout the country. Building an investment portfolio, using equity from home to invest, buying an investment property and helping my kids buy property were all dreams that were selected in the survey.
Perhaps not a surprise, NSW residents rated investment dreams the highest of any state and much higher than the overall Australian average.
Hot spots for people wanting to buy an investment property in NSW were south-west Sydney, Sydney's north shore, and the Macarthur region.
In Victoria, the property investor hopefuls were in Geelong and Frankston, whereas Darwin was the other hot spot for investors.
As a nation, we sure do love property.
But it's the way we juggle and prioritise our dreams that suggests many Australians could do with some advice, or at least a guiding hand from an expert.
I say this because once you see property as not just a financial equation, but also tied up with much deeper motivations, you realise that one size does not fit all.
A home loan that's good for me may not be so good for someone else.
Have a look at how priorities change by state: people in NSW, as mentioned above, are more concerned than anyone about buying their first home or investment property. Victorians are keener than anyone to buy their first home and to travel, but are less interested in retiring in comfort.
More Queenslanders want to earn a qualificatıon and retire comfortably, but they have less interest in helping their children buy property than other Australians.
Northern Territorians are most focused on having a sea change or tree change, while Tasmanians are less interested in buying their first home and more focused on paying off their mortgage and retiring in comfort.
ACT residents are more focused on having a family and sticking to a budget, whereas South Australians want to pay off their mortgage and get their debt under control.
Western Australians want to own a boat, get into shape and get a more exciting job. But they're decidedly less interested in buying their first home.
Just as there are many different property markets in Australia – most of which are driven by their own little micro-climates as well as the larger things such as interest rates – it turns out there are many different priorities.
A person of similar background to you who lives across the street may have similar dreams; but a person similar to you who lives in a neighbouring city may have very different goals.
If this survey shows me anything, it's that we are all different and we all attribute different importance to buying a home, buying investment property, paying off a mortgage and planning for retirement.
In this type of market, most Australians need advice. It could make your dreams come true.
To see how your dreams compare, visit ybr.com.au/dreamers