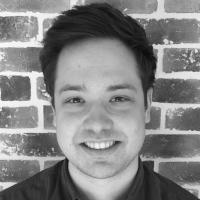 On the commute, peak hour traffic is a nightmare. But when posting listings, traffic is your friend.
Knowing when the highest percentage of your audience is browsing is half the battle when it comes to online media management. When you share content, you want maximum exposure.
There's a time to blog and a time to tweet. Take today as an example: think back to when you were burning hours replying to emails as opposed to losing yourself down the Facebook rabbit hole. You'll notice they were at different times.
After years studying the landscape of email open rates, the team from Pure360 email marketing in the UK have email times down to a science. Data suggests that there are distinct windows in which to send emails if you want to achieve the highest open rates and maximise your readership. Based on research, they have identified the peaks and troughs throughout the day when consumers are most receptive to emails, tweets and posts.
The abyss: midnight to 7am
Never send email during the dead zone, as 96 per cent of email marketing sent between midnight and 7am falls into the abyss and is never opened. Bizarrely, however, B2B marketing bucks this trend, with B2B emails sent between 1am and 2am opened 45 per cent of the time.
The early bird: 7am-10am
Morning time is blog-reading time. With 70 per cent of users saying they frequent blogs in the morning, blogs receive the most comments around 9am. There's no better time to get those agency blog posts ready to launch.
Work, blog, work: 10am-12pm
When it comes to email, these hours have a 'do not disturb' sign hanging over them, with consumers focusing on work: any non-work emails will be ineffective. Yet the average blog enjoys peak traffic time around 11am. And Linkedin is buzzing. The best time to share on Linkedin for clicks and shares is Tuesdays at 10am.
The sleepy afternoon slump: 12pm-3pm
People don't open marketing email during their lunch breaks. According to Joff Redfern, Linkedin's VP of mobile product, Facebook provides motivation for people to get through the afternoon slump. Posting to Facebook between 1pm and 4pm results in the highest average click-through rates. Posting at 1pm will get you more shares, whereas posting at 3pm will get you higher click-through rates.
Goldilocks zone: 3pm-5pm
This is the 'Goldilocks zone' for property email marketing: not too early, not too late. Emails relating to property and marketing services are more likely to be opened between 3pm and 5pm than any other time. This is also the time you want to put your Instagramming hat on.
Post-work peak: (5pm-7pm)
If you're tweeting, do it in the PM. The best time to tweet is 5pm, when the highest percentage of all retweets occurs, possibly because people are tweeting during the return commute. According to Twitter, users are 181 per cent more likely to be on Twitter during their commute.
Ultimately, as everyone is different, the times people frequent various mediums will fluctuate depending on several factors including schedule, internet connection, location and medium. Don't forget to track your own agency metrics. Owing to variables across locations and industries, yours is always the best data you can access. Know when your own customers have responded in the past, and be sure to have staff at the ready to take enquiries.