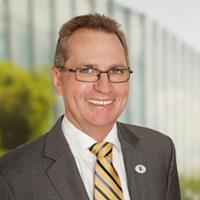 The future holds a strong real estate industry that won't be turned on its head by any one initiative or piece of technology. There is no revolution. It is a future without major disruption, though those not prepared to evolve will surely be disrupted.
The real estate industry underwent a big upheaval back in the seventies. The word was out that franchising was going to wipe out the independents.
That didn't exactly happen.
What did occur is that co-ops or marketing groups – such as First National and the Professionals – sprang up, and still exist. These are basically independents wanting to share a brand, wanting the benefits of a franchise without the fees and therefore without franchising's full service.
So where are we now? Franchising is still growing, but we've also seen a resurgence in independents.
The rise of the independents around the turn of the century occurred because, through technology, these businesses could suddenly access a lot of the benefits otherwise restricted to franchisees.
That was a wake-up call for the franchise groups, who had to evolve or ultimately face extinction. All prominent groups lost some members to the independents. Even RE/MAX, which is basically a franchise for independent-minded people, did not go unscathed.
Franchisors today create extra value beyond just the brand, which includes access to international marketing platforms and networks, extra income streams, call centres, centralised administration and different business systems.
The secret to what the future holds – which is not in fact a secret and is blatantly obvious to that part of the real estate industry prepared to evolve – is in relationships and the consumer experience.
Trust – the kind that comes through direct contact with individuals – is a game-changer at a time when consumers are feeling bombarded. Our approach to selling can't afford to remain static; but it will be the emotions associated with the real estate experience that are important, not the new approach itself.
Our industry embraced digital technology a long time ago and continues to accept it at an ever-increasing pace. Technology is a race that can't be won. The second someone claims to be at the technological forefront in real estate, a nanosecond later someone topples that position.
Unfortunately, some people get carried away with technological 'firsts' and forget the consumer. How many real estate apps are there, for example? How many are actually used? How much money has been wasted without consumers actually feeling that their real estate experience has been improved?
There is a place for apps – those designed to make our communication more effective and give a better consumer experience. The future is digital diversity, where improvements truly benefit the consumer.
Australia as a nation has evolved. First it rode on the sheep's back, then wheat, then iron ore, coal and other minerals. Asian participation in our real estate market is important to our economy and will continue as such in coming decades.
When China's economic rise produced a wealthy middle and upper-class looking to invest abroad, Australia was a popular choice with its stability, good lifestyle, safe environment and quality schools. Some called this a revolution in the Australian property market. I prefer to consider it another example of the industry's evolution, which was transforming and, for some, confronting.
Our industry is one of the most highly regulated at local, state and federal governance levels and has evolved through necessity to a fourth. International regulations now have an impact on the business of real estate. Migration expertise has become an integral part of many real estate teams over the past five years, for example. And consider the retribution for agents who experience a lapse in knowledge or judgement when it comes to foreign investment matters, including money laundering.
The fortunes of the real estate industry can fluctuate depending on international, national and local economies. However, people will always need shelter – places to live, work and shop. There should always be a steady need for real estate professionals to help find this shelter. How successful we are depends on our relationships, motivation, market cycles… and our industry's evolution.
While there's evidence of revolution affecting change, in the real estate industry, talk of revolution often equates to labeling and knee-jerk reactions, usually by people looking for something to talk about or sensationalise.
We need continuing evolution, not revolution.