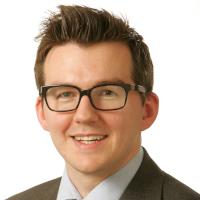 Crowdfunding is an emerging funding source that uses the power of the internet and social media platforms to raise funds for a business idea or innovation.
It has proven to be a successful approach for many businesses to raise money, particularly overseas.
Examples include a video game idea that has raised more than $84 million (the target was $500,000); a cooler design that has raised more than $13 million (with a target of $50,000); and a charity that has raised more than $5 million of an $8 million target to restore the Martin Luther King Jr International Chapel in Atlanta.
There was even a crowdfunding initiative to help Greece pay off its creditors.
Due to strict Australian regulations regarding public offers of securities, crowdfunding in its current form tends to be popular among social enterprises or artists, whereby the incentive for contributions may be limited to an acknowledgement of support or a token gift of incidental value.
What are the current barriers to accessing crowdfunding?
As a result of the continuing popularity of crowdfunding, ASIC issued guidance clarifying some of the regulatory requirements that may apply to crowdfunding projects.
The ASIC guidance serves as a warning to those who were hoping to utilise the popularity and power of crowdfunding to raise capital in exchange for equity in their business.
However, realising the potential of crowdfunding to drive innovation and entrepreneurship, the Australian Government issued a discussion paper on the topic in December 2014.
How could Australian businesses benefit?
In addition to existing funding options such as debt finance, venture capital and business angel investment, crowdfunding may provide an alternative route for start-ups to access funds.
For many start-ups, debt finance may be unobtainable, or may simply not be a suitable option due to the requirement to make ongoing repayments, pledge security or comply with restrictive covenants.
Equity finance on the other hand does not generally require immediate repayment, with shareholders accepting that funds will not begin to be returned until such time as the entity reaches sustainable profitability.
It therefore has the potential to kick-start local entrepreneurship and innovation, and to provide an alternative and possibly preferable funding source to small businesses.
Unfortunately, with current regulatory requirements acting as a barrier to prevent entrepreneurs tapping in to this emerging funding source, entrepreneurs and start-ups may have to continue to rely on the likes of debt finance or an IPO, if possible, to access the funding they require.
However, late last year the federal government issued a discussion paper on the topic, and in its most recent budget set aside $7.8 million over four years to implement a new regulatory framework for crowdfunding for start-ups.
So it's worthwhile to continue to watching this space as crowdfunding may prove a viable option for many businesses in the near future.