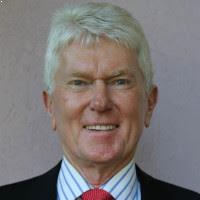 New real estate agents in an area conclude that they have to make themselves known, so they go knocking on doors. And, unfortunately, so do many experienced agents.
The sad reality is that the people out there don't care that you have to make yourself known.
I often ask my real estate audiences: "Who likes cold canvassing?" With rare exceptions, the answer is 'no one'.
Then I ask if the public like being cold canvassed – again, the answer is 'no'.
So for the life of me, I cannot understand why salespeople who hate cold canvassing will continue to do it to people who hate having it done to them.
The pure arrogance of cold canvassing – knocking on someone's door and offering to help them with no prior knowledge about them – defies belief.
Let me tell you a story about a successful North American agent I know who has never done cold canvassing. I've known Jim Reitzel for more than a decade, and watched him go from 250 personal sales referrals per year to more than 500 in just a few short years. I even brought him to Australia in 2006 to tell a conference audience exactly what he does.
The interesting thing is, his focus is never on cold canvassing, rather on referrals. Everything he does and has done from day one is focused on the customers, not himself. Let's face it, if potential customers don't like being cold canvassed then persisting in doing it is extremely bad customer service.
There are so many things that can be done instead of cold canvassing – I'll share a few now.
In another blog, I talked about photo testimonials praising individual agents or offices. These can be a great start.
Or you could follow the lead of Julie, a young sales person who farmed an area of around 1,200 houses. On Australia Day, she purchased a quantity of very cheap, small Australian flags; then, with the help of some friends, she placed one in the front yard of every house in the area, with her business card stapled to it, merely saying happy Australia Day.
The people absolutely loved it and in no time at all she had spoken to around 450 of the people in the area – some had phoned to say they had two or perhaps three children and one of them had the Australian flag and did she perhaps have any spare flags for the other children. How simple and powerful was that!
At Christmas time, every household that decorated their home with Christmas lights received a certificate printed off her computer, rolled up with a ribbon around, saying thank you for brightening our Christmas with your Christmas lights, with card and contact details. By the time they then received the Australia Day flag as well, she had them won.
Others use devices as simple as a voucher saying: "Have a coffee on me, and let me know if you have any real estate needs any time or would like to receive regular updates on prices in the area."
The salesperson just does a deal with a local coffee shop, which provides the vouchers. A switched-on coffee shop realises their investment is not large and they will get a return, because most people will bring a friend with them and perhaps buy something to eat to go with the coffee. And, for the price of a free coffee, they've possibly got a new regular customer.
Here's another version: I've seen agents provide a business card with 10 numbered squares on the back, each one entitling the consumer to a free coffee when they spend $5 or more at the particular coffee shop. This means they have to look at that particular agent's card 10 times as they pull it out to be stamped at the coffee shop.
And there are innovative ways to get these things noticed. For example, imagine leaving vouchers inside a row of letterboxes, and attaching cheap helium balloons that would be flying outside the box. The balloons could even be printed with the details of the agency and agent. And, boy, would that be noticed.
Hopefully, those ideas move you away from cold canvassing, not to mention cold calling, which is another thing the public hate. If you would like to contact me any time, please do so at This email address is being protected from spambots. You need JavaScript enabled to view it. or www.iangrace.com.