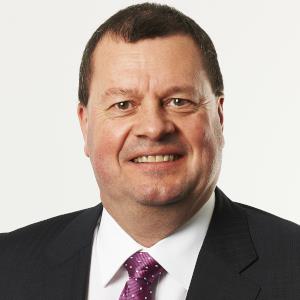 From 1 July next year, we will see the end of the era of paying superannuation contributions by cheque.
Small- to medium-sized real estate businesses have to be ready by then to begin making employee superannuation payments via an approved electronic method.
It's part of the government's reforms to streamline the administration of superannuation and bring payments into the electronic age – known as SuperStream.
The 1 July 2016 deadline is for businesses with fewer than 20 employees. (Larger businesses have had to be compliant since 1 July this year.)
It's incredibly important that businesses comply with the deadline, because if they are not ready, their employees' super funds will no longer accept super contributions paid in a non-conforming way. This includes all cheques.
While SuperStream was introduced to make super payments simpler, for some agents complying can feel like more of an impost on your business than a help. 
But it's important to bear in mind that for the system to work efficiently, all employers regardless of their size must do it. 
And smaller businesses have had an extra year to prepare.
As you go through the process of becoming SuperStream compliant, it's worth taking a moment to think about the benefits to you and your employees once the system is up and running. 
In the old paper cheque days of 20 years ago, when compulsory employer super contributions began, funds would put a lot of time into matching up cheques with member data. 
This would take up an extraordinary amount of the fund's resources – up to 25 per cent of their administration costs. Reducing the administration involved in processing payments means the funds' costs come down – and fees for members don't increase as much. 
And instead of waiting for cheques to clear, super contributions are deposited faster into members' accounts, meaning they are earning investment on their contributions sooner. 
But the benefits are not just for the members. 
It has been our experience that even those employers who resisted found that life got a lot easier once SuperStream was up and running. 
Once you get through the initial administrative steps of setting up SuperStream, the administrative burden of paying super is dramatically eased. 
The new system is more efficient, so instead of making separate transactions for each individual employee, you only have to make one. Businesses will have a better audit trail and better historical records. 
Put simply, it will save employers time and money, and streamline their processes at audit and taxation time. 
So if you haven't begun to think about SuperStream, where do you start? 
First, all employers need to select a clearing house to process SuperStream payments. The ATO operates a clearing house for small businesses. Alternatively, every super fund offers a clearing house service. 
Then it's a matter of obtaining SuperStream-conforming software. 
If you are one of the 5,000 real estate employers that use REI Super as a default fund, you can use the software of our administrator. Banks and payroll providers also provide approved software.
Learning how to use the system is another stage, and clearing houses provide over-the-phone training to help get established.
Businesses with employees who are in a self-managed super fund (SMSF) will need to remember that they must obtain the details of the fund code of any member in an SMSF from that employee to be able to make the SuperStream payments into the SMSF. 
This information does not constitute financial product advice.