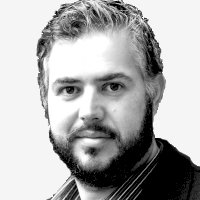 Email. At first glance, this invention is a brilliant addition to the way we do business. It allows us to quickly and efficiently keep our co-workers, clients and managers updated while we go about doing other things.
But not every email is useful and there are ways to help you cope with the ever-growing inbox of emails that you either don't have time to read, don't want to read or don't understand.
Now that we can check and respond to emails on our mobile devices, we're almost expected to have, at the very least, read every email we ever receive and respond to them quickly. And as slaves to email, we have needed to adjust how we use it in order to get through the barriers to our 'urgent' messages. Unfortunately, not all of these habits are effective, and as email is a digital medium, sometimes the message doesn't get through.
With that in mind, here are nine of the most annoying email habits people use on a regular basis.
9. Urgent! Read me now!
We all want people to read our emails as soon as they get them, but not everyone has the time or the inclination to do so. When you type words like "URGENT", "READ ME", "FOR ACTION" in the subject line, you're hoping to stress the importance of your email. According to Jacob Morgan, author of The Collaborative Organization: A Strategic Guide to Solving Your Internal Business Challenges Using Emerging Social and Collaborative Tools, people will think that you believe your email is more important than theirs or that you think very little of their time.
8. Capped off!!!!
In written communication, there are many ways to emphasise a point and using ALL CAPS is one of them. Unfortunately, using ALL CAPS screams at you from the screen and is often perceived as forceful, arrogant and rude. The same applies with exclamation points. If you need to get your point across, use bolded words and not entire sentences and only one exclamation point is always enough.
7. Answering the wrong question
Often when we receive a group email we feel we are being helpful by answering a question posed to someone else. Morgan says that doing this is "the online version of shouting out the answer without raising your hand". While you might think you're being helpful, others might feel that you're undermining them.
6. Keep me in the loop. Always. Seriously. CC me now!
When people ask to be CC-ed on every email, they're mitigating risks and hoping to avoid any problems that may slip through cracks. When confronted by this request, many employees feel that they're not trusted by their manager or team leader and lose confidence in their ability.
5. Editing a colleague's email
Unless asked, never, ever do this. You may have lofty intentions and want to ensure that any bit of correspondence that goes to management is clean, grammatically correct and well written. The only thing you're doing here is publicly shaming your co-worker, and now both they and your manager are aware of it.
4. CC-ing up the chain
This happens all the time in nearly every office everywhere. You're in the middle of an email exchange with a colleague and all of sudden a manager is CC-ed in, in the hope that the issue will be resolved quicker. According to Morgan, this type of behaviour generally has the opposite effect as the person doing the CC-ing will be seen as sneaky, conniving and out to make you look bad.
3. Hey, I just called to say, I emailed you
We've all done this and been on the receiving end of it at some point. There are few things more annoying than receiving a call by someone immediately after they email you. Following up shortly after an email makes you seem impatient and indifferent to whether the recipient has other more important matters at hand.
2. Waving the priority flag too often
When you use the high priority flag too often in emails, particularly when your email doesn't have a deadline, it limits the chances of it being read. As Morgan says, all you're doing is sending a "boy who cried wolf message to your co-workers". If it doesn't have a deadline, don't make it look like it does.
1. Recycling old email chains
You want to make it easy for your colleagues to find your email so you just keep using the same email chain. All they have to do is search for your name right? Wrong! Morgan says that people will perceive you as lazy and disorganised. "Start a new email chain with the appropriate subject line every time a new issue is being discussed."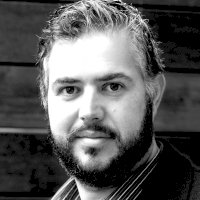 Edward is a content expert at the Know Risk Network. He has enjoyed navigating the risks associated with the twists and turns of a varied career in communications in a number of different industries, including the community sector, government and the finance industry.
Edward uses his unique understanding of the risks associated with life and its vicissitudes to help consumers and small business alike.
The Know Risk Network is a non-profit, entirely independent community education program designed by the Australian and New Zealand Institute of Insurance and Finance to improve our understanding of practical risk management and insurance. It is supported by community and emergency services groups, risk experts, insurers and government.