The chief executive of one New South Wales' top real estate groups has predicted a shake-up of foreign investment in Australia.
Starr Partners CEO Douglas Driscoll says 2016 will be the year that international developers take "centre stage" in Sydney – more than in previous years.
"There are many factors at play that make Australia so desirable and, for investors, there is less red tape and fewer restrictions on how many properties they can buy," Mr Driscoll said.
"In contrast, in China, for example, each province has different rules and regulations, with some provinces only allowing residents to purchase a maximum of two properties.
"The International Monetary Fund says that China has the most expensive property in the world. The median house price in Beijing is believed to be 20 times the annual household disposable income, so it's understandable that they're looking elsewhere."
However, Mr Driscoll predicted the number of Chinese investors will decrease within the next two to three years.
"In my opinion, we will start to see Chinese investors possibly fading away from the Australian market depending on their slowing economy in the next few years, and will see a genuine emergence of buyers from India," he said.
"They will find [Australia] attractive for the very same reasons the Chinese do."
Mr Driscoll called for a more "even playing field" as he believes the impact of foreign investment on the local market has disadvantaged Australians.
"Many sites have been snapped up by international developers and the reality is that we can't stop it from happening, not in this global economy," he said.
"In saying that, it's only fair, right and appropriate that Australian residents have, at the very least, equal opportunity.
"Australian residents should be looked after. They shouldn't be at a disadvantage to foreign nationals."
"Safeguarding the interests of Australian residents should not be confused with being xenophobic, as they're two very different things," Mr Driscoll said.
"We should still openly invite foreign investment. I just believe that it should come with more restriction and regulation," he added.
"I was born in Britain so this isn't a jingoistic standpoint. I merely want to see the same rules be applied to any buyer in Australia irrespective of where they are from."
Mr Driscoll also noted that conflicting information about the current market is leading to confusion for some Australian investors struggling to keep up.
"As far as I can tell, there aren't any accurate numbers available on the extent to which foreign investment is impacting the local investor community and house prices," he said.
"As a real estate head with years of experience in the Australian market, I myself am having difficulty comprehending the situation, so what chance does the average layperson have?"
[Related: REA Group releases new data on foreign buyer preferences]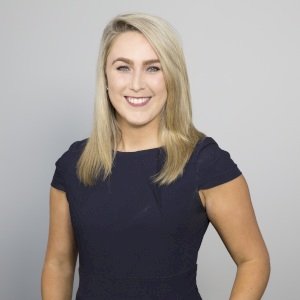 Emma Ryan is the deputy head of editorial at Momentum Media.

Emma has worked for Momentum Media since 2015, and has since been responsible for breaking some of the biggest stories in corporate Australia, including across the legal, mortgages, real estate and wealth industries. In addition, Emma has launched several additional sub-brands and events, driven by a passion to deliver quality and timely content to audiences through multiple platforms.
Email Emma on: [email protected]com.au
Make sure you never miss an episode by subscribing to us now on iTunes
And dont't forget to leave REB a review!

Listen to other installment of the Real Estate Business Podcast