Australia's most successful real estate agents have been announced in the much-anticipated 2016 REB Top 100 Agents ranking.
The REB Top 100 Agents ranking, partnered exclusively by Homely, is the pre-eminent list of Australian real estate agents, naming the industry's best.
The entrants were judged on three criteria: the number of sales, the volume of sales and the average sale price recorded during the 2015 calendar year.
Sydney's Alexander Phillips of Phillips Pantzer Donnelley took out the number one spot in this year's rankings and was crowned Australia's top agent, after a hugely successful year saw him sell 164 homes and achieve $351.6 million in sales.
Mr Phillips has a formidable average sale price of $2.14 million. The eastern suburbs operator has 14 years' experience behind him and credits his unswerving approach to real estate as the key to his success.
"Because we work seven days a week, we're always ahead of everybody in our work commitment and in our approach," Mr Phillips said.
"We're consistently adapting to new technologies in the market, as well as always being really onto regulations in relation to real estate.
"That's probably the most important thing we do to keep ahead of our competition, but to also get better results for our clients."
James Tostevin took out the number two spot.
The director of Marshall White is no stranger to the REB Top 100 Agents ranking, making the top spot in back-to-back years.
According to Mr Tostevin, his success stems from his ability to consistently "reinvent" himself as an agent.
"If you're doing the same thing you were a year or two ago, or three, four or five years ago, you're not really evolving as a real estate agent," he said.
"I always try to refine what I do."
Following Mr Tostevin is Australia's number three agent Ric Serrao, who has retained his position from last year's REB Top 100 ranking
"We tend to be quite proactive and embrace new technology," Mr Serrao said on his success.
"Even simple things such as 3D floor plans – I'm surprised a lot of our competitors aren't utilising that."
Overall, agents who made the final cut recorded $139.7 million in sales on average, with an average sale price of $1.7 million. The average top 100 agent had 102.6 listings and 90 sales over the past 12 months.
Among the top 100, 39 are new entries.
The youngest agent to make this year's list is 27 years old, and recorded a 36-place jump from her ranking last year.
Click here to read the full report, including in-depth interviews with the leading agents and key statistics on the Top 100.
Make sure you never miss an episode by subscribing to us now on iTunes
And dont't forget to leave REB a review!

Listen to other installment of the Real Estate Business Podcast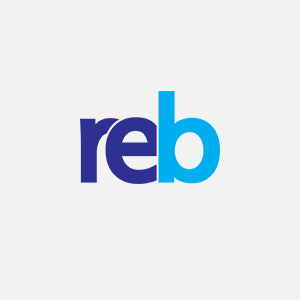 For the second year running, Real Estate Business has unveiled Australia's lea...
The Reserve Bank of Australia has announced the official cash rate for September...
LJ Hooker has announced that it has surpassed a significant landmark fundraising...
Buyers are often encouraged to purchase the worst house in the best street, but ...
A combination of factors is weighing on the Australian real estate market, with ...