One agent has produced higher than expected results by steering clear of talking about numbers.
Kosma Comino of LJ Hooker Sunnybank Hills, Queensland told REB that although the estimated value of a three-bedroom Acacia Ridge house was between $300,000 and $350,000, he was able to ultimately sell it at auction for $379,500 by "not talking price".
"If you start talking price then you might have someone who wants to pay more for a certain property, and by talking price you might shoot yourself in the foot," Mr Comino said.
Mr Comino operates in Queensland where it is illegal for a seller or their agent to give buyers a price guide for an auction property, but he told REB that unfortunately, a number of agents "still fall into the trap of talking price".
By doing so, not only are they breaking the law, Mr Comino said, but they also risk turning "an emotional buyer back into a logical buyer" by making it about the numbers, instead of the emotional drive to secure the property.
He provided the example: if a seller wants $300,000 for a property and three or four parties are willing to pay $310,000, the competition between the buyers can "drag the price right up".
"Because not everyone is going to think it's worth more than what the market is speaking, but one or two will," Mr Comino explained.
"An extra $10,000 or $20,000 for a seller, that's a big difference," he added.
Mr Comino also explained to REB that agents can help to manufacture a more competitive auction on the day by ensuring that the marketing campaign appeals to as many segments of the market as possible.
As part of his campaign, Mr Comino reached potential Chinese-Australian buyers by advertising the property in the local Chinese paper and on the predominantly Chinese messaging app 'WeChat'.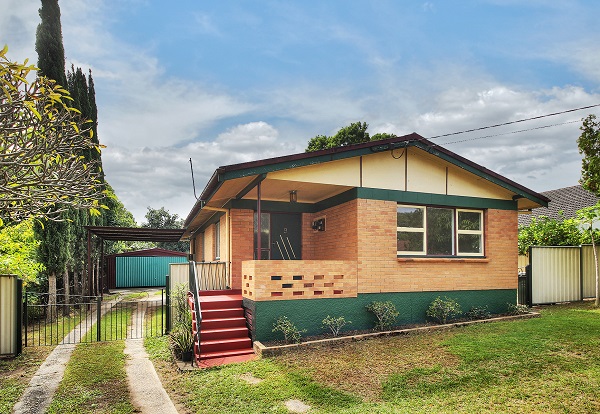 "We've found a lot of buyers coming from there [WeChat] that aren't realestate.com.au-savvy or reading the papers – they just live on WeChat. We send them details of a property before it goes on the market and it creates hype for them, so they come and look at the property," Mr Comino explained.
The Queensland government advises that although a property may appear on a listing website when interested parties search for properties, "this is only for the purposes of web search, and is not designed as a price guide".
"Sometimes, an auctioneer may offer you a comparative market analysis (CMA). This is a document that offers you information about what similar properties have sold for in the same area. They can only give you this document with the seller's approval," the government tells potential buyers.
In New South Wales, law changes came into effect on 1 January this year which determined that the price guides agents give to prospective buyers must be the same as the estimate agreed upon with the seller in the agency agreement.
The NSW government also attempted to stamp out underquoting by, with NSW Fair Trading advising: "An agent is committing an underquoting offence if they state or publish a price for a property that is less than their reasonable estimate of the property's likely selling price contained in the agency agreement with the seller. This practice of underquoting can cause interested buyers to waste time and money on inspecting properties, getting reports and attending auctions based on misleading estimates of the selling price."
Agents in NSW who commit an underquoting offence may be fined up to $22,000 and could lose their commission and fees earned from the sale, however, NSW Fair Trading clarifies that "simply because a property sells for more than expected, this does not mean underquoting has occurred".
Instead, competitive buyer behaviour can drive up prices, so agents need to be able to demonstrate "that their estimate was reasonable, up-to-date and evidence-based". 
Price guides are not compulsory in NSW.
[Related: Agent's personal approach lands him $4.3m sale]
Make sure you never miss an episode by subscribing to us now on iTunes
And dont't forget to leave REB a review!

Listen to other installment of the Real Estate Business Podcast
Realestate.com.au has made an intuitive enhancement to its platform that will ...
McGrath Estate Agents has made an important new appointment, luring a high-perfo...
The cash rate for December has been announced by the Reserve Bank of Australia ...
One of the country's fastest growing brands has secured a major coup on Sydney...
Home values fell in two Australian capital cities last week, and remained level ...
A new study has revealed that almost one in five Aussie buyers and sellers harbo...