When a lease expires and it is time to refund a tenant's bond, property managers must ensure they check the tenant has fulfilled their contract before handing over any money, warns a leading insurance provider.
According to Terri Scheer Insurance manager Carolyn Majda, tenants will become pushy to get their bonds back, but that doesn't mean a property manager shouldn't be thorough in checking all obligations have been fulfilled.
"Tenants can become insistent when requesting their bond back at the completion of a lease," Ms Majda said.
"However, take your time to ensure you are 100 per cent confident they have fulfilled the obligations of their lease before you do so.
"If you are satisfied with the property after the final inspection, an application should be submitted to the residential tenancy authority to reclaim the bond, which should then be promptly refunded to the tenant.
"If you believe there are any discrepancies, an application must be put to the relevant authority to request any associated costs be subtracted from the bond. The balance can then be refunded to the tenant."
Ms Majda also warns landlords should not solely rely on the bond for protection.
"While bonds offer some level of financial protection, more often than not when a landlord lodges an insurance claim, their loss is greater than the bond amount," she said.
"In this case, landlords who don't have a tailored landlord insurance policy in place would be left out of pocket.
"Landlord insurance can help to cover landlords for malicious damage by tenants, accidental damage, legal liability for occurrences on the property that cause death or bodily injury, and loss of rental income as a result of property damage or a tenant absconding."
Make sure you never miss an episode by subscribing to us now on iTunes
And dont't forget to leave REB a review!

Listen to other installment of the Real Estate Business Podcast
Against a backdrop of industry disruption, concerns over housing affordability...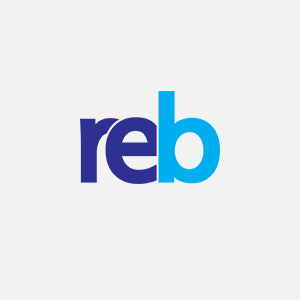 For the second year running, Real Estate Business has unveiled Australia's lea...
The Reserve Bank of Australia has announced the official cash rate for September...
Submissions are now open for the renowned REB Top 50 Sales Offices 2018 ranking....
Within just six weeks of joining, The Agency's newest rising star has wasted ...
With 2017 representing a year of consolidation in many real estate markets aroun...