The property manager at the centre of a media controversy has fought back at claims that she isn't good at her job.
Hayley Marley-Duncan, principal and property manager at Marley Duncan Real Estate in Gawler in Adelaide, was recorded on Channel 7's Today Tonight television program recently shoving tenants, swearing at police and abusing the tribunal.
Following the airing of the episode, Residential Property Manager ran a story about the controversial property manager where the industry erupted, with many shunning Ms Marley-Duncan's tough love approach and questioning her ability to find suitable tenants.
One reader commented, "I don't like the way she conducts herself, respect earns respect, if she is so good why is she at tribunal so much? I have been once in the past two years. Also if she is so good why was a property left unchecked for so long when she knew her tenants were high risk and moving out soon and left trashed."
Ms Marley-Duncan hit back, claiming she conducts proper tenancy checks for her potential tenants.
"Of course we do the right rental checks," she told Residential Property Manager last week.
"These are tenants that I have picked up from landlords who have either been privately managing their properties or have been with another real estate agency and now need me to clean up the mess.
"These tenants were not on any of the tenancy databases, but they now are.
"We have a massive rent roll because my landlords love me and I get the job done."
Another reader commented, "If anyone would give the industry a bad name Hayley Marley-Duncan would. There is a code of conduct and standard of behaviour to adhere to and she is a disgrace. How can someone like that be allowed to continue in business?
"With this type of media, the real estate Industry will never improve its image."

While another was less critical: "As long as she doesn't do the Len Pretty thing and rip out water meters, that's fine. Keep it up Hayley."
According to a spokeswoman at the Real Estate Institute of South Australia (REISA) Ms Marley-Duncan is no longer a member of the Institute.
The REISA declined to comment further on the matter.
Tell us what you think below.
Make sure you never miss an episode by subscribing to us now on iTunes
And dont't forget to leave REB a review!

Listen to other installment of the Real Estate Business Podcast
Against a backdrop of industry disruption, concerns over housing affordability...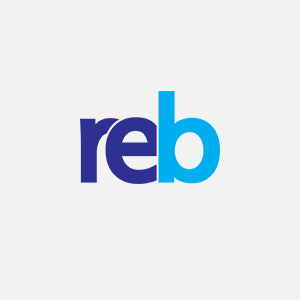 For the second year running, Real Estate Business has unveiled Australia's lea...
The Reserve Bank of Australia has announced the official cash rate for September...
LJ Hooker and Facebook have unveiled the next iteration of the real estate giant...
The managing director of a boutique agency has won a milestone award, setting an...
Harcourts Group Australia has been recognised for its successful Walk A Mile in ...