One Queensland property management company is so certain it can get property rentals leased quickly that if after 14 days it doesn't have a top-class tenant in the property, it'll start paying the rent on day 15.
Townsville-based Coral Sea Property has said it is willing to take the step to give landlords peace of mind that the rent will keep coming in, even if the property is vacant.
We feel if your property is still vacant after 14 days, we are not doing our job, said Shaun Podbury, principal at Coral Sea Property.
He added that if landlords are not "100 per cent delighted" with Coral Sea's property management service, it will return that month's management fees.
He believes it keeps his staff on their toes, and the landlord "completely delighted".
Mr Podbury added that should a landlord want to leave, the company will return the file within 60 minutes and let them out of the contract. "No asterisks, no fine print, no questions asked."
The principal has already put his money where his mouth is and forked out a few novelty-sized cheques to landlords.
One couple who owned a property enjoyed a windfall of over $1000 after it took Coral Sea 32 days to get their property rented.
The move is part of a wider marketing push from Mr Podbury and his staff to stand out from the crowd. This has included a charge to a stonewash purple and blue uniform.
"We decided we wanted to do things a little bit differently, so one of the things that we chose to do is look at ways to make our brand visible," Mr Podbury told Residential Property Manager at the recent LPMA Conference, adding that the group worked with a marketing team and took on a "Richard Branson-style philosophy".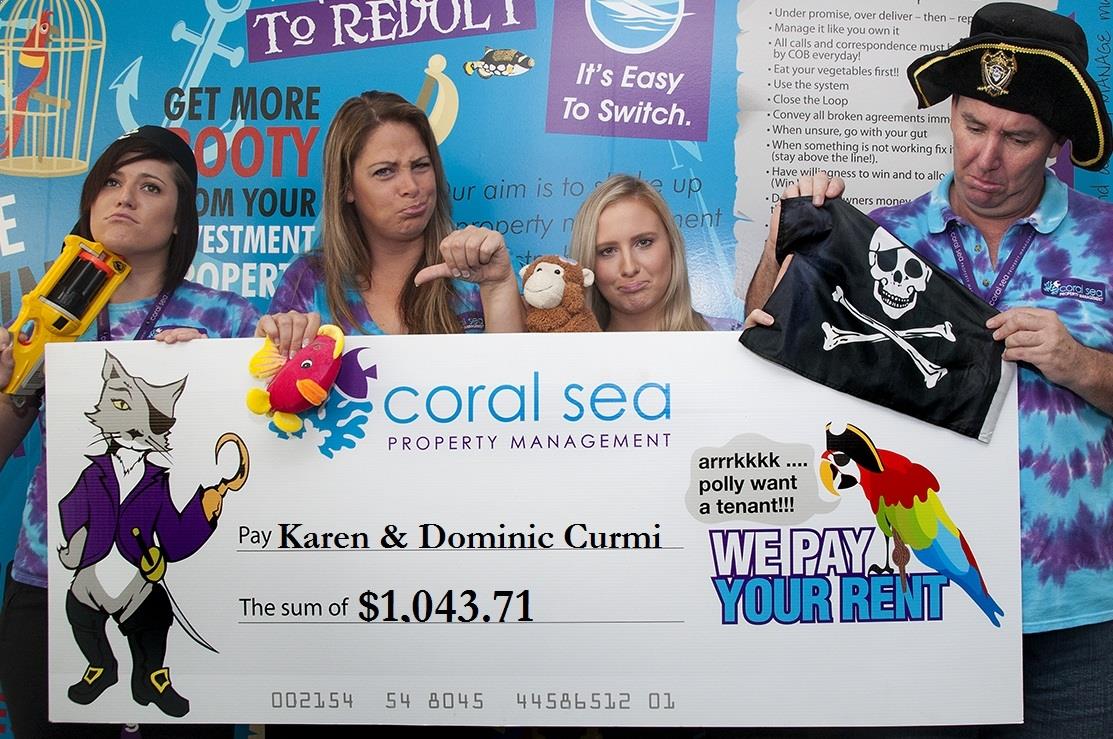 Make sure you never miss an episode by subscribing to us now on iTunes
And dont't forget to leave REB a review!

Listen to other installment of the Real Estate Business Podcast