A Florida property manager was jailed after police officers said he called 911 multiple times while trying to evict a tenant.
Deputies arrived at Mr Santana's house early in the day to speak with him about the disturbance.
Mr Santana said his tenant, whom he evicted, had come back and broken into the house, according to an arrest report.
Deputies couldn't find any sign of forced entry, nor any paperwork to show the tenant had been evicted, and told Santana the case was a civil matter and not to call back.
They left, but a short while later got another call from Santana, who said his tenant was there.
When they arrived, deputies said they talked to the tenant who had a key to the residence and had entered the house lawfully, according to the report.
Deputies asked Santana (pictured) not to call 911 again, and told him doing so would be a crime, according to the report.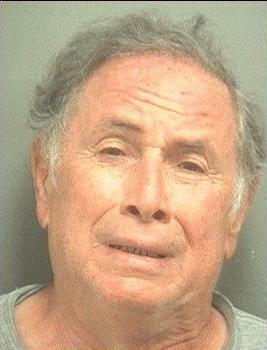 Santana became irritated, according to deputies, and sped off in his car.
The deputies then left the scene, driving past Santana, who was sitting in his vehicle on his cell phone.
Moments later, deputies got a call from dispatch saying Santana had called 911 again.
They then proceeded to turn around and arrest Santana, charging him with misusing emergency services, according to the report.
Make sure you never miss an episode by subscribing to us now on iTunes
And dont't forget to leave REB a review!

Listen to other installment of the Real Estate Business Podcast