While Sydney investor activity is at a record high, the downside has been a fall in gross rental yields.
According to RP Data research analyst Cameron Kusher, the latest housing finance data shows that the level of market participation by investors is at a record high across NSW, which is a proxy for Sydney.
While home values in Sydney increased by 24.9 per cent between May 2012 and July 2014, Mr Kusher said the downside is a fall in gross rental yields from 4.5 per cent to 3.9 per cent.
"Low rental returns suggest that investors are chasing capital growth," Mr Kusher said. "Investors who purchased two years ago have certainly enjoyed strong value growth; however, investment is now spiking and at a time when the growth cycle is very mature and rental yields are around historic lows."
Over the past five years, Sydney has experienced the greatest total value growth of the four largest capital cities, at 34 per cent, compared with 28.7 per cent in Melbourne, -0.1 per cent in Brisbane and 10.3 per cent in Perth.
While investors continue to enter the Sydney housing market, Mr Kusher warns they should tread carefully.
"Although growth is currently quite strong, recent history has shown that Sydney values rise at a more moderate pace than other capital cities," he said.
"Furthermore, the cost of investing in the housing market is high and it isn't a liquid asset, so exiting a property in a weak market can take a long time plus the exit costs can be quite high once you factor in costs such as agent commissions and conveyancing fees," he said.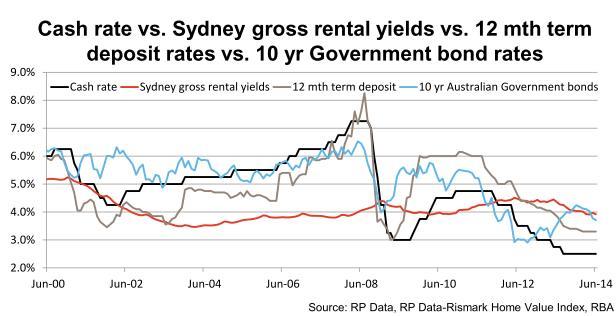 Make sure you never miss an episode by subscribing to us now on iTunes
And dont't forget to leave REB a review!

Listen to other installment of the Real Estate Business Podcast