We here at Residential Property Manager draw the line at paying $140,000 for a cat. More importantly, we draw the line at throwing a moggy in to sweeten a house or property sale but who are we to criticise? It worked for one family recently.
The Perceval family of Glen Iris, Western Australia, recently auctioned off their five-bedroom family home for $2.2 million dollars, an increase of $140,000 when they decided to throw in Tiffany after the property was initially passed in at $2,060,000.
The bidder, whose child had fallen in love with the cat, made the offer for Tiffany despite the fact that the owners also had two dogs, two rabbits and a fish.
Estate agent Glen Coutinho said when he attempted to close the deal a 'cat clause' entered the sales contract. Judging from the photo, Tiffany is not impressed at all.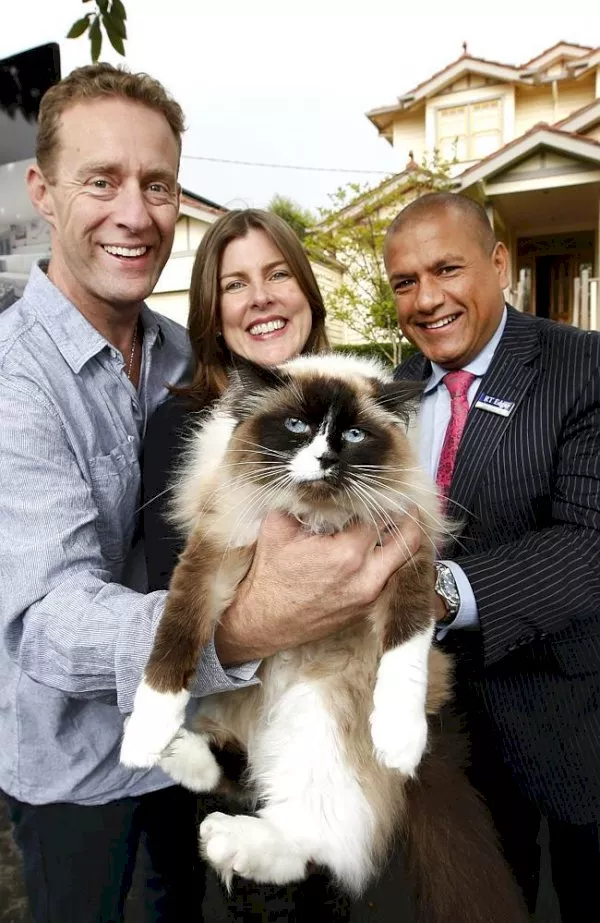 Tiffany the cat (centre) with former owners Michael and Fran Perceval and RT Edgar estate agent Glen Coutinho.
Source: News Corp Australia
Make sure you never miss an episode by subscribing to us now on iTunes
And dont't forget to leave REB a review!

Listen to other installment of the Real Estate Business Podcast