These houses inspired by fictional characters are sure to conjure up memories of your childhood.
Barbie's house
Barbie's house was created by interior decorator Jonathan Adler on the eve of Barbie's 50th birthday.
In March 2009, he decked out a real-life 3,500-square feet pad overlooking the Pacific Ocean to look like the famous doll's extravagant home.
Barbie's Real-Life Malibu Dream House is located in Malibu, California.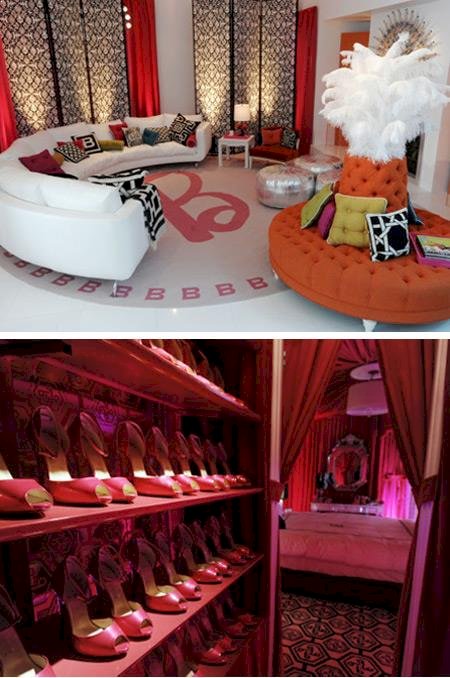 Source: Oddee
Minnie Mouse's house
This pink and lavender house not only looks cute on the outside but is also fully equipped on the inside.
It includes items such as an answering machine (where you can listen to messages from Mickey and Goofy), an oven through which you can watch a cake baking, and a microwave that even pops popcorn.
It can be seen at the Mickey's Toontown Fair, in Orlando, Florida and also in Mickey's Toontown in Disneyland Anaheim, California.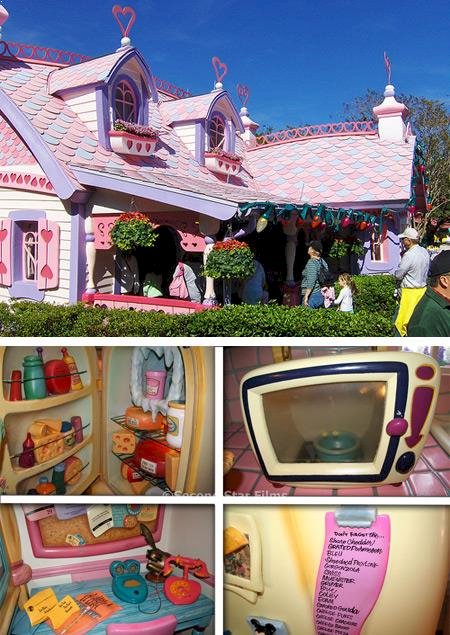 Source: Oddee
Hello Kitty's house
This overly pink painted house was inspired by the most famous cat in history. The Hello Kitty villa is located in Taipei, Taiwan.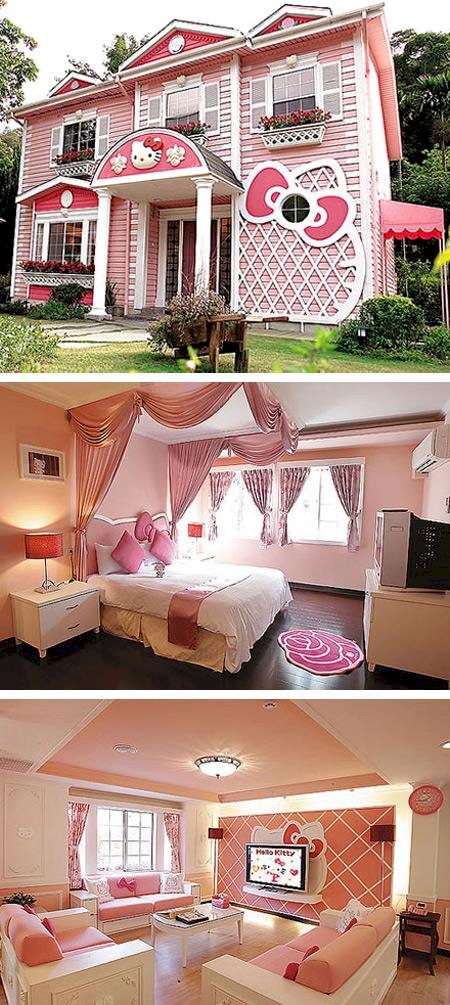 Source: Oddee
Flintstones-like House
This stone house looks amazingly similar to The Flintstones' house. In spite of its unusual look, given by the huge spherical boulder on the uphill side and scoop-shaped end, it is like most contemporary homes on the inside.
This house is located in Nas Montanhas de Fafe in Portuga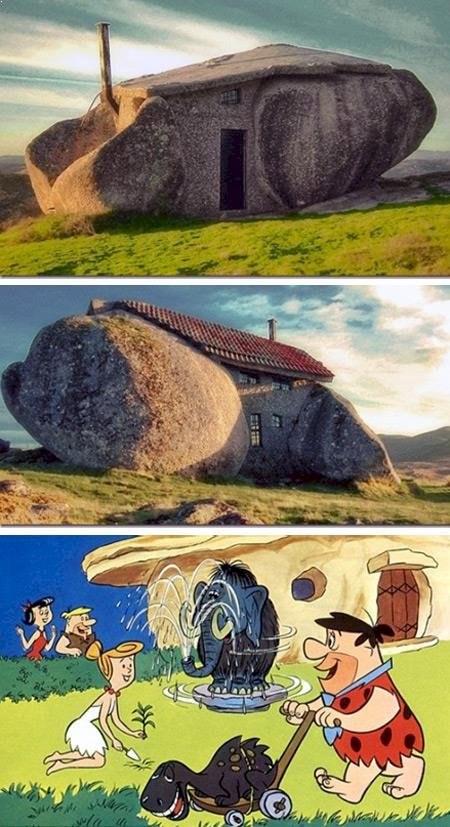 Source: Oddee
Up house
One Utah-based builder saw the movie Up and decided he had to build an exact replica of the home. The house sold for $400,000 in 2011 and included four bedrooms and three bathrooms. It did not, however, include the balloons.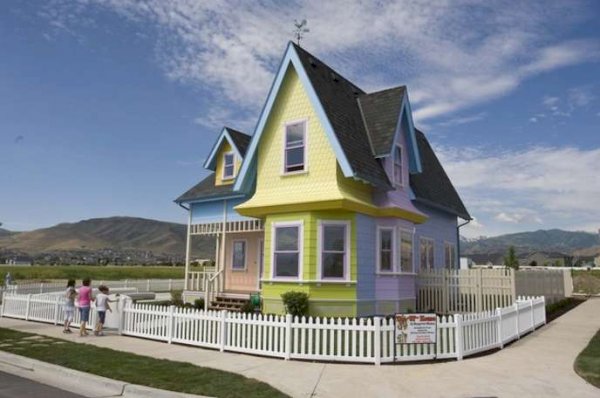 Source: Oddee
The Simpsons house
Fox and PepsiCo offered the real-life replica of The Simpsons house as a grand prize in a competition. However, the winner opted for a cash prize instead, leaving the house to the whims of the market. Sadly, it was remodelled and now bears little resemblance to its cartoon forebear.

Source: Oddee
Make sure you never miss an episode by subscribing to us now on iTunes
And dont't forget to leave REB a review!

Listen to other installment of the Real Estate Business Podcast