No junk mail, no door knockers, no nosy neighbours – nobody. The most isolated house in the world would have its perks.
Perched on the beautiful island of Elliðaey, part of the Vestmannaeyjar archipelago south of Iceland, the lonely, standalone house has a fascinating history that is shrouded in mystery.
According to News Corp, it's believed that five families lived on the island more than 300 years ago in huts and hunted puffins (birds), as well as raising cattle.
However, the contentment wasn't to last. 
Life so far away from civilisation simply became too impractical and the families trickled away. By the 1930s the island was abandoned.
In the following decades, the former residents of Elliðaey struggled to find any better grounds for puffin hunting.
They decided they wished to return to the island, so a lodge was built for them to use during puffin hunting missions.
In an intriguing twist, rumours were fired around the internet that the island has since been gifted to the singer Bjork by Iceland's government for putting the country on the international radar.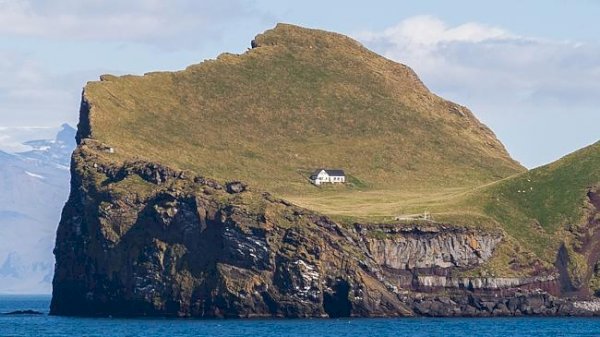 Source: Flickr
Source: Flickr
Make sure you never miss an episode by subscribing to us now on iTunes
And dont't forget to leave REB a review!

Listen to other installment of the Real Estate Business Podcast