'Marriage-hunting' apartments have hit the market in Japan with one particular living room feature that most people would cringe at.
The centerpiece of the small studio apartments is a stripper pole, which is designed to encourage intimacy with its occupants (see below).
Open-plan living is taken to a whole new level with the bathtub located in the lounge room, and the entire apartment is soundproofed for the tenants' privacy, according to Business Insider.
One of the 33-square-metre apartments was on the market earlier this year for 11.3 million yen ($118,000)
Developer Rintaro Kikuchi built the apartments in an attempt to tackle the nationwide problem of decreasing marriage and childbirth rates.
Japan's low birthrate means that the population has been forecast to fall by anywhere from 33 per cent to 61 per cent by 2100.
Apparently, studies have shown the low marriage rate isn't from a lack of wanting to be wed, but from a lack of sex drive throughout the population.
That's where these special apartments come in. Mr Kikuchi's homes are designed to make sex more fun and to keep things exciting, even after marriage.
If you fancy staying a few nights in one of these apartments with a stranger, there is one listed on Airbnb for $49 per night.
(NB. The stripper pole is removable. The lounge room bath tub is not.)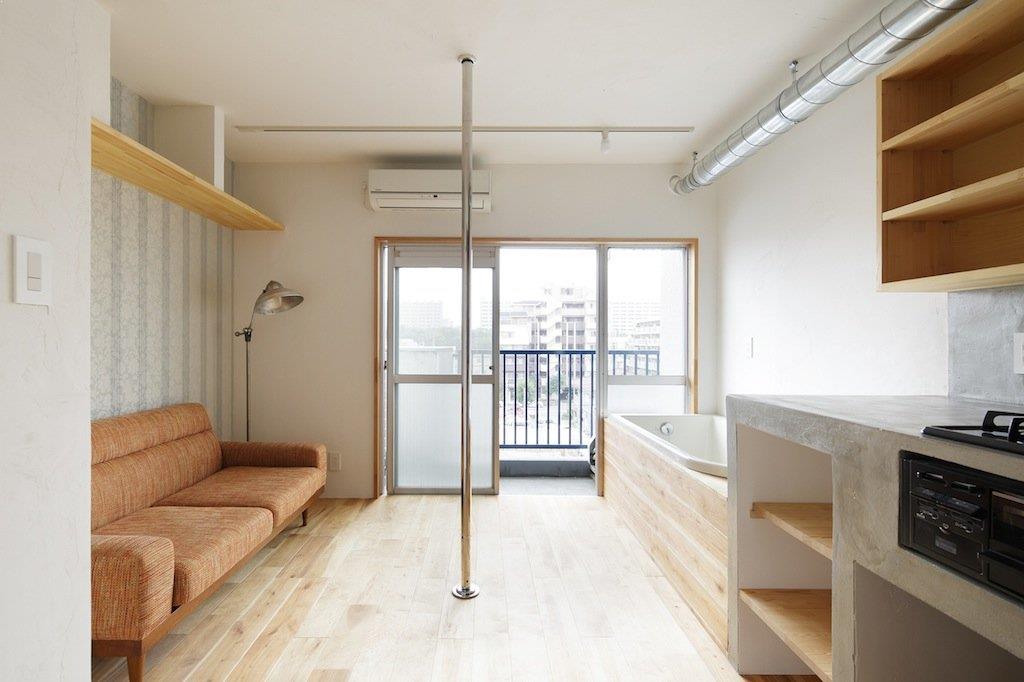 (Photo: Business Insider)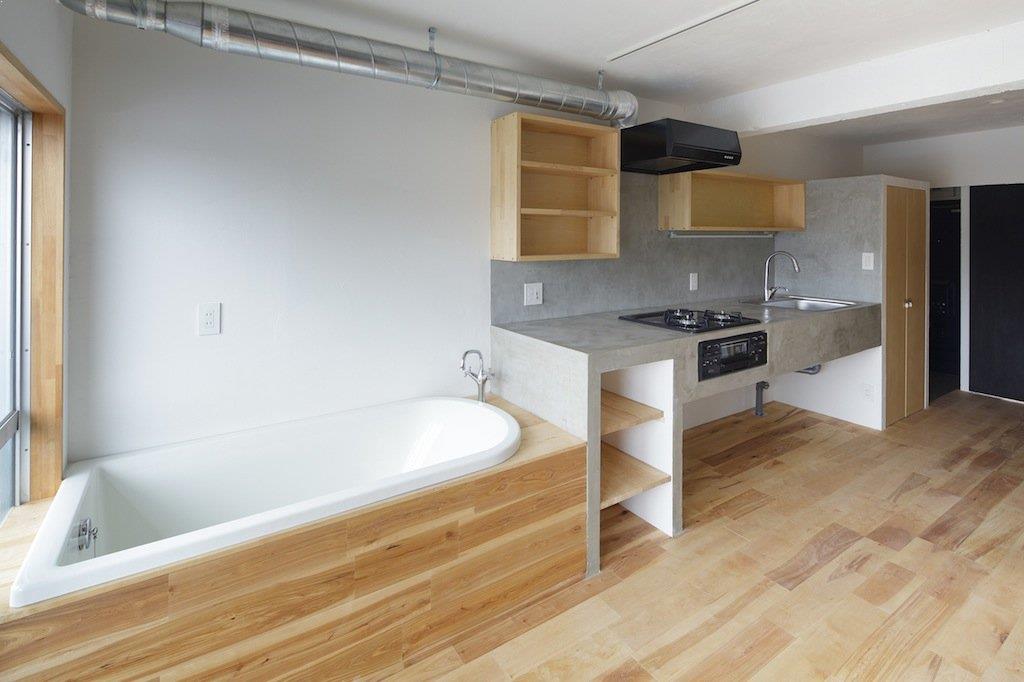 (Photo: Business Insider)
Make sure you never miss an episode by subscribing to us now on iTunes
And dont't forget to leave REB a review!

Listen to other installment of the Real Estate Business Podcast