An agency director has adopted a highly unconventional marketing strategy that takes the mickey out of grumpy PMs, dodgy tenants and unreasonable landlords.
Pure Leasing director Cameron Ewers recently tested the new advertising campaign on his personal Facebook page, with resounding success.
He told Residential Property Manager the ad featuring a difficult landlord complaining about the failure of his 20-year-old hot water system collectively received 500 likes and at least 35 shares.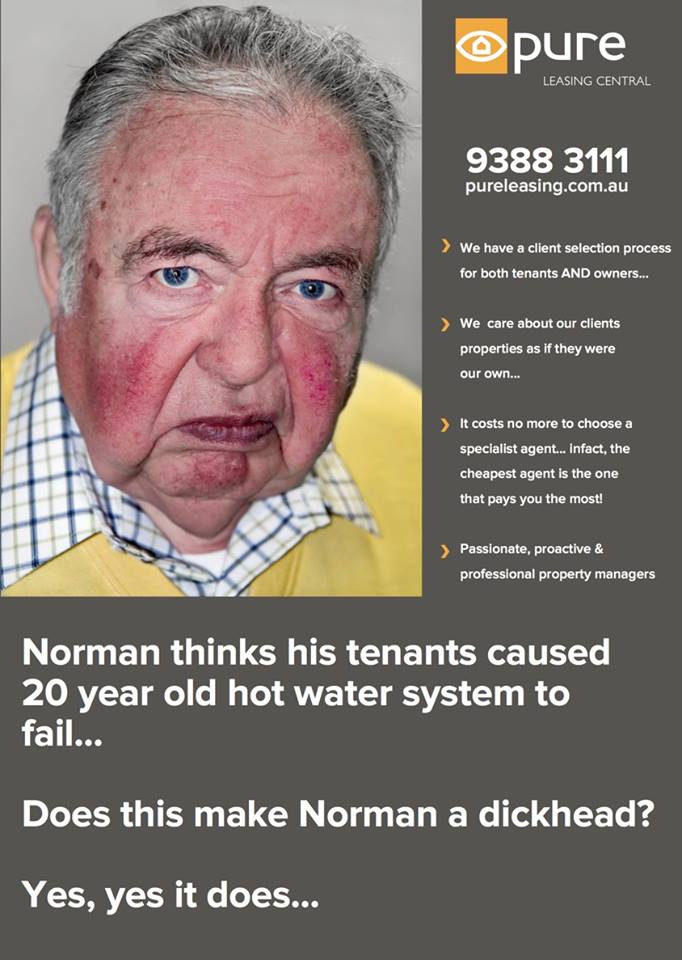 "It is sort of indirect Facebook marketing, because I hate people who put up a link to all the properties they have to lease, or they put up a picture of people shaking hands or handing over keys," Mr Ewers said. 
"If you put something funny up and it subtly has the branding there too, people talk about it."
Mr Ewers said the ad that created the most controversy featured a picture of an older lady gripping a rifle, with the words 'Is your property manager a grumpy cow?', which appeared in local papers.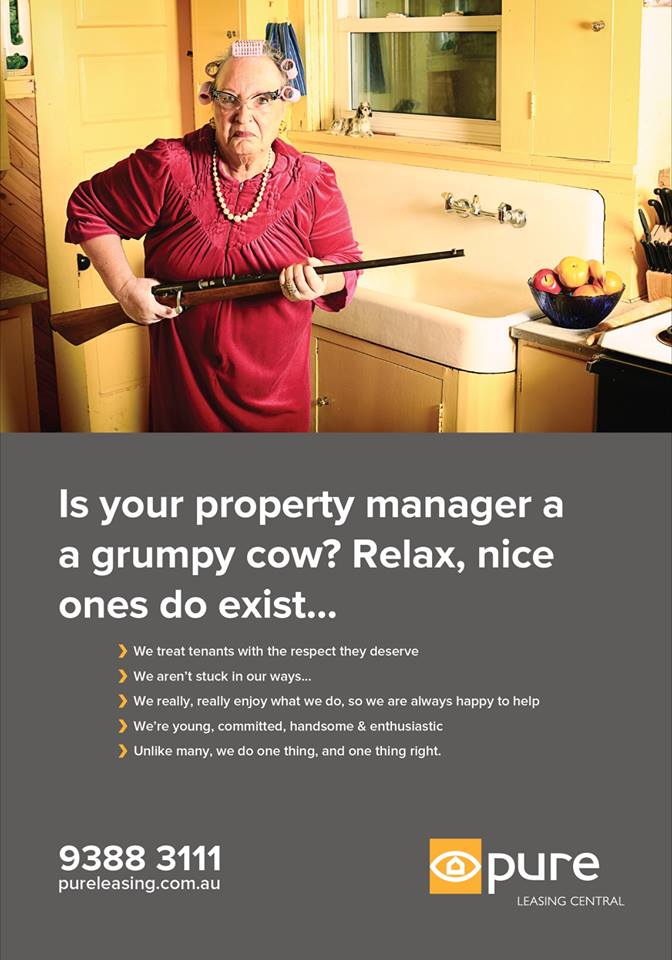 He said he had received a phone call from a man who complained the ad was sexist.
"The people who got offended by the grumpy cow one, they are grumpy cows.
"The underlining thing I hope industry people take from it is I want them to wake up to themselves and look in the mirror and make themselves accountable, and go 'am I one of those people?'."
Mr Ewers said the ads have been great lead generators for new business, but also have acted as a preselection process for potential clients. 
"The reality is, if one of our clients didn't like the posters, wasn't on the same page or didn't appreciate the humour then they wouldn't come to us," he said. 
"This is great, because it means I don't have to tell them down the track that we don't want them."
Mr Ewers said he purchases the photos for the ads from iStock and owns the right to use them how he wishes. 
"Those people in the photos are actors – they are intentionally portraying a character," he said.
"Some people are going to hate it, but you can't please everyone. If I am going to do something that attracts attention it is going to attract both positives and negatives, but as long as there are more positives."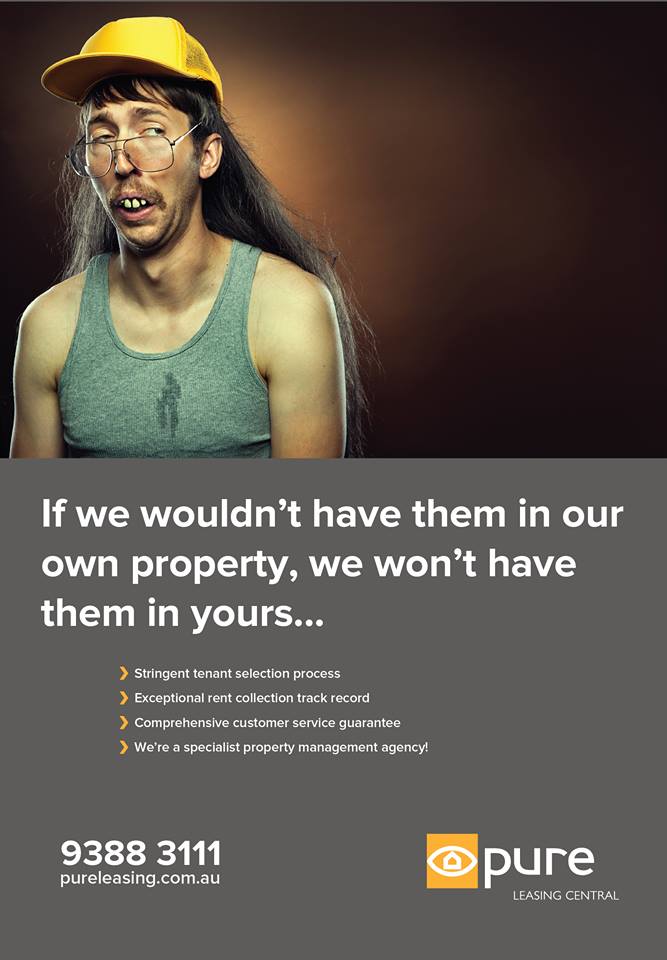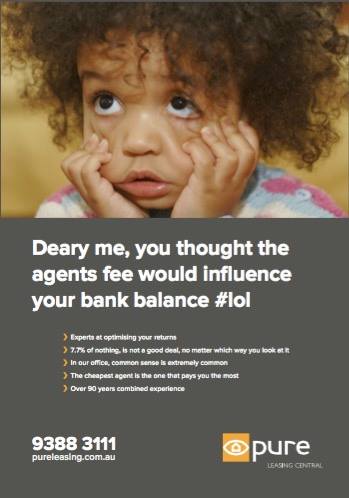 [Related: Young gun PM running agency at 22 years old]
Make sure you never miss an episode by subscribing to us now on iTunes
And dont't forget to leave REB a review!

Listen to other installment of the Real Estate Business Podcast