In Australia, some homes can take an unfortunate amount of time to rent, but this property in France has been tenant-free for more than 100 years – until now.
The property in question is a lighthouse, perched precariously atop a stack of rocks a short distance from Pointe du Raz in western Brittany, France (see below).
Naturally, it's believed to be haunted.
National Society for Heritage, Lighthouses and Beacons founder Marc Pointud has decided to spend 60 days in the infamous lighthouse of Tévennec to celebrate its 140th anniversary, according to Vice.
Tévennec was first lit in 1875 and needed a new guard almost every year, as legend has it many either went mad or died in suspicious circumstances.
No one has dared to stay a night in the lighthouse since it was automated in 1910, but Mr Pointud has been granted permission to occupy and renovate Tévennec.
Mr Pointud's long-term goal is to turn the lighthouse into an artist's residence – if he survives the ghosts.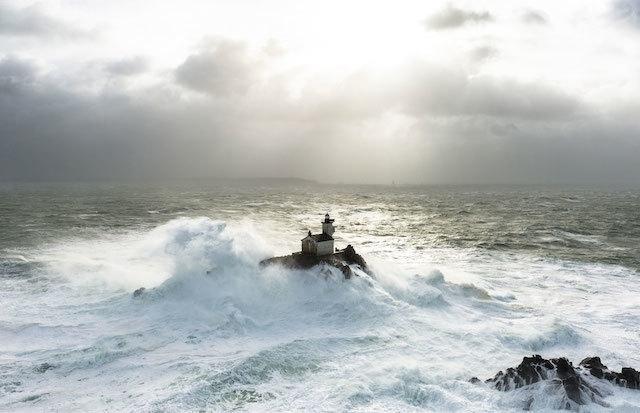 (Photo: Vice)
Make sure you never miss an episode by subscribing to us now on iTunes
And dont't forget to leave REB a review!

Listen to other installment of the Real Estate Business Podcast