A clever handyman has created a remarkable apartment that looks like a spaceship sitting atop a light pole.
According to Jono Williams, the owner and designer of the New Zealand home, it cost about $70,000 in materials and took about 3,000 hours of DIY to complete (see below).
The Skysphere contains multi-coloured LED lights and a refrigerated in-couch beer dispenser – all of which are powered by the structure's solar panels and operated by an Android app specifically designed by Mr Williams.
It also has a visitor recognition system that recognises fingerprints once they're recorded and greets people by name when they walk through the door.
The apartment is perched at the top of a 10-metre-high column and has 25 square metres of circular living space.
It boasts 360-degree views of the surrounding landscape and lights up like a Christmas tree.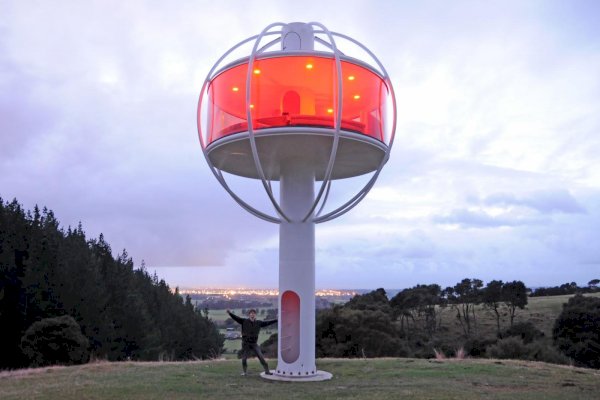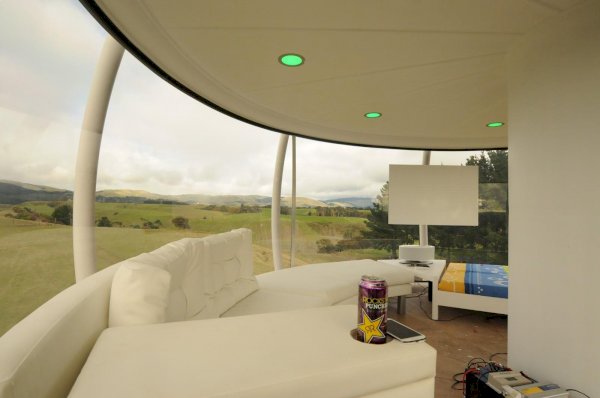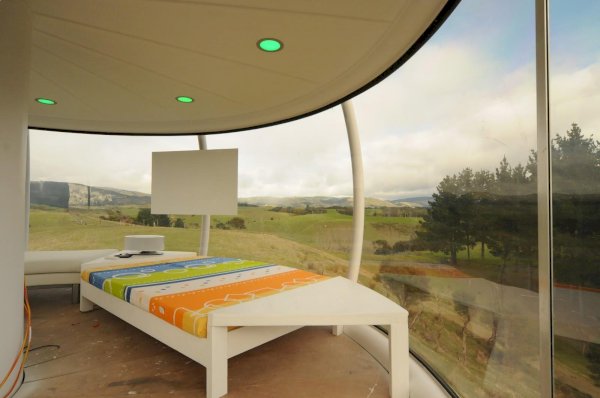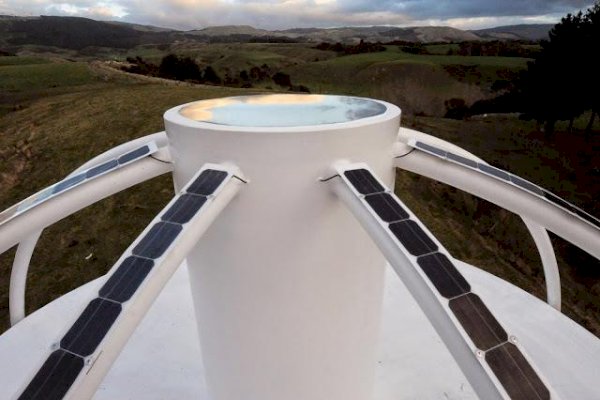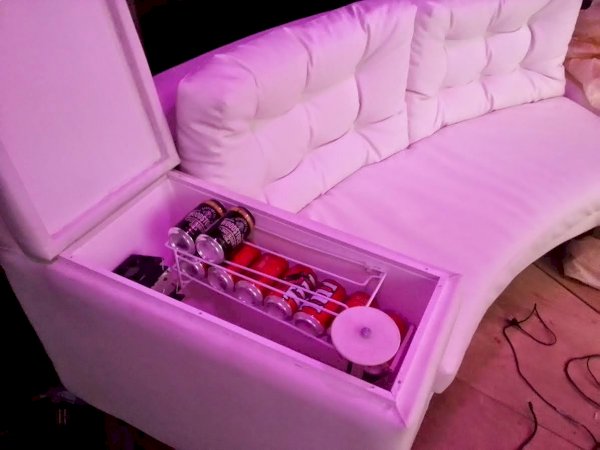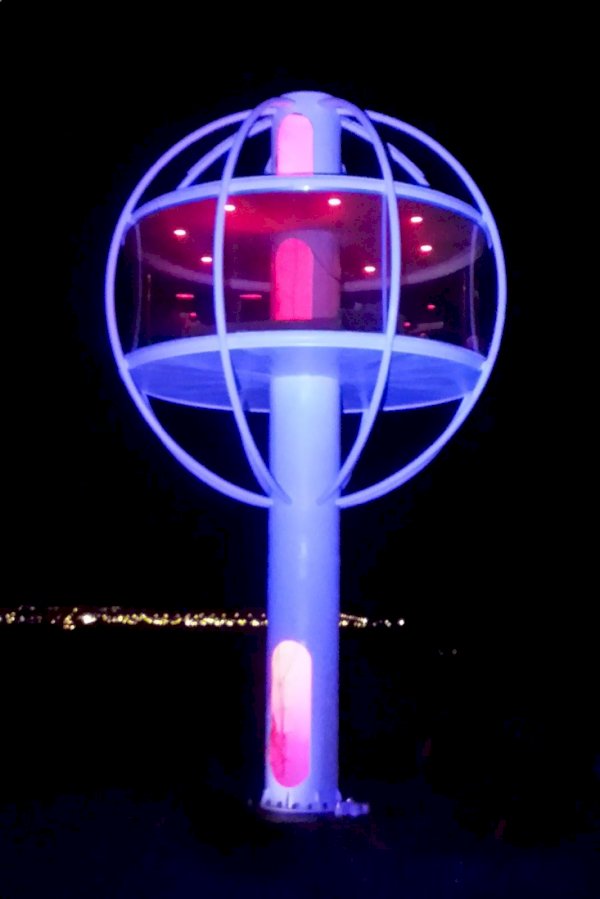 (Images: Jono Williams)
Make sure you never miss an episode by subscribing to us now on iTunes
And dont't forget to leave REB a review!

Listen to other installment of the Real Estate Business Podcast