A couple in Italy have stepped away from the grind of modern life and home ownership by living on a remote mountainside for six months.
According to The Telegraph, the 50-year-old man and his 24-year-old girlfriend left their home in north-east Italy, dropped off their daughter with relatives and headed to a mountain range that borders Slovenia.
Local residents began circulating rumours of a 'strange couple' living on the mountain, with hunters spotting their makeshift camp and growing concerned about their emaciated appearance.
The pair was found by forest rangers and local police under a hanging rock, surviving off berries with their sleeping bags and a small fire to keep them warm in freezing mountain temperatures.
"They weren't hermits or primitive – they were just two people who had decided upon a certain lifestyle. One which they had been living for some time," a forest ranger said.
A check-up by medical workers revealed that the couple were in reasonable health despite being 'a bit cold and hungry'.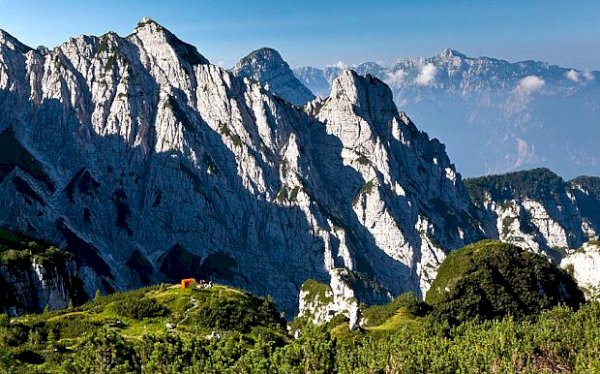 The mountains above Moggio Udinese where the couple were found.
(Image: Telegraph)
Make sure you never miss an episode by subscribing to us now on iTunes
And dont't forget to leave REB a review!

Listen to other installment of the Real Estate Business Podcast