An apartment hunter in Scotland got far less than he bargained for after answering an ad for a 'small but cosy' living space.
Danny Andrews got an unexpected surprise when he viewed the property in the West End of Glasgow, discovering that the room advertised was in fact a bathroom, according to the Daily Record.
The owner was asking for £450 ($920) per month, with the advertisement stating: "The room really needs some TLC and I plan to put new flooring down and buy furniture as soon as I get confirmation that someone would like to rent."
The advertiser also added: "As the property has two toilets, and I have an ensuite bathroom, you will have access to your own personal facilities."
Mr Andrews told the Daily Record: "When I suggested the room wasn't suitable due to it being a bathroom, he argued that it is no longer a bathroom and even suggested I build a bed in the bath."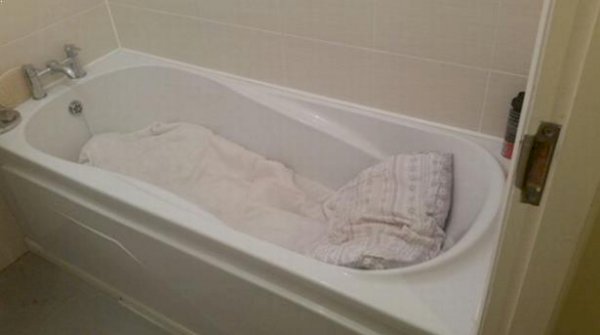 (Image: Daily Record)
Make sure you never miss an episode by subscribing to us now on iTunes
And dont't forget to leave REB a review!

Listen to other installment of the Real Estate Business Podcast