A couple in the US have transformed a typical homeowner disaster into a viral internet favourite.
Imgur user Redditor Rwollnski posted online: "My boyfriend fell down our stairs on Thanksgiving day. Instead of fixing the hole, we got creative," according to Mirror.
The image (see below) shows a framed 'picture', which is actually a hole through the wall that has been annotated like an art gallery piece.
The post has been viewed more than two and a half million times with posters enjoying the couple's innovative method for averting a homeowner crisis.
Imgur user HOOMANGUY said, "He got framed for vandalism", while user mysticspiral added, "I will never understand why Americans build their homes out of wood and cardboard."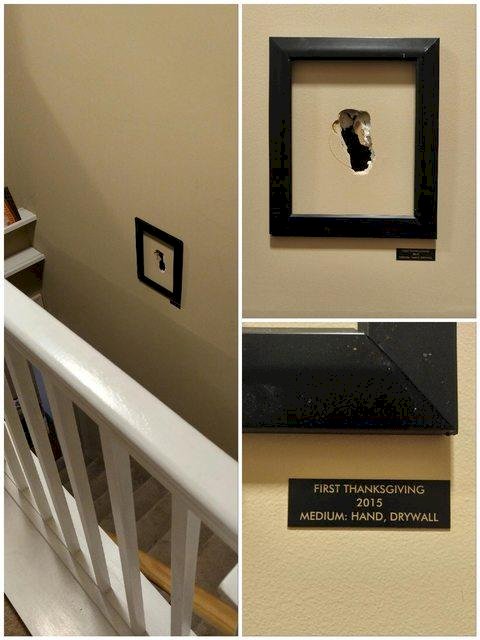 (Image: Imgur)
Make sure you never miss an episode by subscribing to us now on iTunes
And dont't forget to leave REB a review!

Listen to other installment of the Real Estate Business Podcast