A Swedish family of three have harnessed the power of the sun by encasing their home in a $120,000 giant greenhouse.
Marie Granmar, Charles Sacilotto and their young son repurposed an old summer house in the Stockholm archipelago for year-round living with a little engineering ingenuity, according to Oddity Central.
Mr Sacilotto, an engineer by profession, designed and made the necessary modifications himself, drawing inspiration from the work of the late Swedish eco-architect, Bengt Warne.
The four-millimetre pane of glass surrounding the house traps enough sunlight to keep the home warm during the day, while residual heat is stored in the bedrock below the house.
Rainwater is collected and stored for the family's daily needs and there's even an effective waste management system that's independent of the city's sewage.
The home and its wraparound garden essentially have a Mediterranean climate which allows the family to grow tomatoes, cucumbers, figs, grapes, herbs and all kinds of produce that normally cannot survive outdoors in the harsh Nordic winters.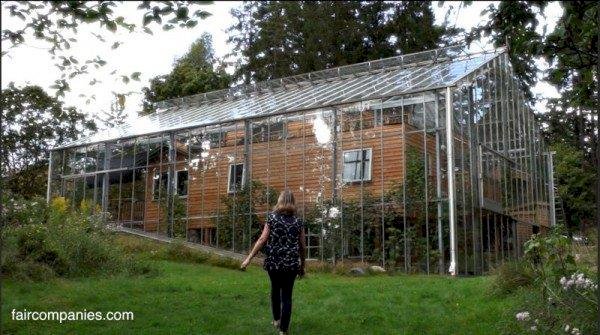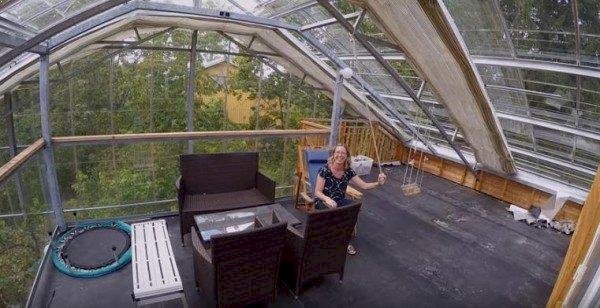 (Images: Oddity Central)
Make sure you never miss an episode by subscribing to us now on iTunes
And dont't forget to leave REB a review!

Listen to other installment of the Real Estate Business Podcast