Discarding concerns about high household debt, new data reveals that Victoria has emerged as the state with the highest growth in property lodgment volumes since last quarter, according to one of Australia's largest mortgage broking groups.
The findings come from leading comparison website comparethemarket.com.au, which, in partnership with mortgage broking services group AFG, features numerous products from more than 30 of Australia's most reputable lenders.
Comparethemarket.com.au analysed AFG's September Quarter Mortgage Index and found that Victorians are well ahead of the other states in terms of total funds lodged in residential property transactions through AFG across the first quarter of the 2018 financial year.
The analysis shows that there was an 11 per cent rise between the fourth quarter of the last financial year and the first quarter of the current financial year in total funds lodged in property transactions in Victoria through AFG. Year-on-year, this figure is even more impressive at 17 per cent.
Compare this to NSW, which only recorded a 1 per cent increase in funds lodged in property transactions across the same period. Year-on-year, NSW recorded a 4 per cent decline in total funds lodged in property transactions.
As might be expected, total funds lodged in real estate transactions in the mining state of Western Australia remain depressed, down for the fifth straight quarter. In WA, there was a 3 per cent decline in the volume of funds lodged between the fourth quarter of the previous financial year and the first quarter of this financial year. This is an improvement on the year-on-year result, which sits at -19 per cent.
In Queensland, between the end of the previous financial year and the first quarter of the current one, there was a 2 per cent decline in the volume of funds lodged through AFG. This is a steady improvement year-on-year, with transaction figures sitting at -8 per cent.
Comparethemarket.com.au spokesperson Abigail Koch said that the property market is facing a fork in the road.
"Ahead of rising interest rates and in response to a bull run in real estate, borrowers and lenders respond to tighter lending rules," Ms Kock said.
"Existing and prospective property owners need to do their homework as Sydney's property market is plateauing after recent highs, while other markets like Melbourne are improving, which will produce plenty of good buying opportunities, but also risks in some markets."
Increase

Overall, there has been a jump in AFG's home loan volumes from $14.5 billion to $15.1 billion since last quarter.
Nevertheless, new prudential standards that restrict the percentage of loans that banks can issue to lenders taking out interest-only loans are affecting the property market. According to the new research, investor loans are at the lowest since the first quarter of FY2013, at just 29 per cent of all transactions lodged last quarter.
Interestingly, the number of borrowers refinancing loans has dropped from 29 per cent of AFG loans processed in the final quarter of FY2017 to 25 per cent this quarter.
But more borrowers are turning to non-bank lenders, with this part of the market making up 35.6 per cent of all of AFG's transactions, up from 35.2 per cent last quarter.
On top of this, the number of introductory loans has risen from 2.3 per cent to 2.5 per cent of the market.
Ms Koch said that rate rises are imminent.
"With interest rates on the rise in other markets such as the US and Canada, this is an indication that it's only a matter of time until rates rise in Australia.
"Property investors need to consider how rate rises will affect their loan repayments and plan accordingly so there are no nasty surprises when their mortgage repayments go up."
Against a backdrop of industry disruption, concerns over housing affordability...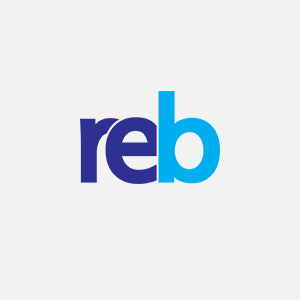 For the second year running, Real Estate Business has unveiled Australia's lea...
The Reserve Bank of Australia has announced the official cash rate for September...
LJ Hooker and Facebook have unveiled the next iteration of the real estate giant...
The managing director of a boutique agency has won a milestone award, setting an...
Harcourts Group Australia has been recognised for its successful Walk A Mile in ...