The Ray White Group has announced with deep regret that one of its better known members, Rob Astbury from Ray White Broadbeach, has passed away.
Born 1948 in Avoca, Victoria, Mr Astbury was a former Australian television sports journalist before his successful career in real estate.
During a media career spanning 21 years, he won an unprecedented 10 VFL/AFL awards, two national Penguin Awards and was twice nominated for the Logie Awards for the Best News Story of the year.
After an early career in Melbourne radio, Mr Astbury made a successful jump to television, firstly for the Channel TEN network before accepting an offer to work for the Nine Network after a personal invitation from then-owner Kerry Packer.
Mr Astbury was the highest paid Australian sports correspondent during his television career.
After retiring from television, he worked as a real estate agent for Ray White Broadbeach between 1994 and 2000.
For the next decade, he ran a property development company in Thailand. During the 2004 Boxing Day tsunami when he was holidaying in Phuket, Mr Astbury reported on the devastation for the political website crikey.com.au.
Returning to the Gold Coast in 2010, Mr Astbury worked at Ray White Broadbeach, with his principal being Larry Malan.
Mr Malan said that most who knew Mr Astbury would confirm that he was a colourful and larger-than-life character.
"His antics around the office were legendary [and] will be remembered by all for a very long time. He will not be easily forgotten," Mr Malan said.
"He was an outstanding negotiator and marketer, and his skills and personality will be sorely missed.
"As a mentor to young agents, he stood supreme, and many young agents who worked with him will have gathered skills from Rob that will help them forever."
Chairman Brian White said that the White family is deeply saddened to learn of Mr Astbury's death.
"For more than 20 years, Rob showed a creativity and an imagination that brought such wonderful results to his client base.
"Invariably an Elite member, Rob's unique ability to communicate with his database and to encourage and locate the right buyers for the different properties he'd been commissioned to sell, had become legendary.
"Rob's death leaves a string of memories — all of which are wonderful to reflect on."
When Mr Astbury joined Ray White Broadbeach in 1994, he was awarded Ray White's Rookie of the Year Award.

"I was possibly the oldest rookie of all time," Mr Astbury said at the time.
Against a backdrop of industry disruption, concerns over housing affordability...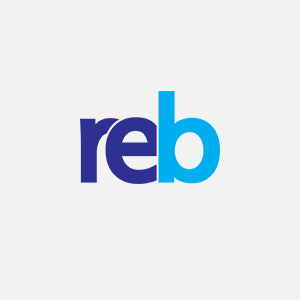 For the second year running, Real Estate Business has unveiled Australia's lea...
The Reserve Bank of Australia has announced the official cash rate for September...
LJ Hooker and Facebook have unveiled the next iteration of the real estate giant...
The managing director of a boutique agency has won a milestone award, setting an...
Harcourts Group Australia has been recognised for its successful Walk A Mile in ...