An up-and-coming real estate agent has spoken out about what makes a clear differentiator in today's market.
Realmark's Ryan Smith recently took out the number one spot for the Top WA Listing Rookie of the Year gong at the REIWA awards. In addition, the young gun was bestowed the Realmark Rising Star Award last month.
The accolades come after a pivotal point in the agent's real estate career, having listed more than 30 properties, and selling 27, within his first year in the market.
"I have done a lot of learning on the job and the biggest thing for me, not having an initial client base, was to use my experience in digital marketing to build a profile on social media and increase my network; it was the biggest key for me in getting results," Mr Smith said, speaking about his recent award wins.
"I was initially able to use Realmark's winning formula of practices, procedures, branding and the sales success to create interest and it all flowed from there."
In congratulating Mr Smith, Realmark group director John Percudani said Realmark had a great culture of embracing new talent into teams so they could gain frontline experience working with the best.
"It is great to see new-to-industry agents really shine so early on. The making of a good agent can be seen early on in their careers for how they approach the interactions with clients and how they embrace proven practices and procedures," Mr Percudani said.
"Our clients like to know that our agents will do what it takes to get them the best offer and fight their corner to deliver the results, and Ryan epitomises this work ethic."
In terms of where to from here, Mr Smith said he intends to go from strength to strength, experiencing his biggest week to date selling four properties last week. In addition, he has hired his first team member to assist with greater demand.
Going forward, he has a goal to keep expanding, build on his network and double his gross commission income to half a million.
"The thing for me is I have always enjoyed working, and once I have committed to something, I become obsessed with it," he said.
"I like to learn any way I can to get the results and so I watch a lot of YouTube, vlogs, TV shows and I read a lot of books about selling and the psychology of selling to keep upping my game.
"I work stupid hours and don't sleep a lot, but the thing about real estate is it is one of those industries that if you work hard, it pays off."
ABOUT THE AUTHOR
---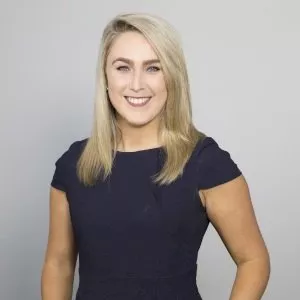 Emma Ryan is the deputy head of editorial at Momentum Media.

Emma has worked for Momentum Media since 2015, and has since been responsible for breaking some of the biggest stories in corporate Australia, including across the legal, mortgages, real estate and wealth industries. In addition, Emma has launched several additional sub-brands and events, driven by a passion to deliver quality and timely content to audiences through multiple platforms.
Email Emma on: [email protected]com.au