Wanting to bolster its efforts in giving back to the community, Di Jones has confirmed it is running a donation drive to help support women's charity group Dress for Success.
Dress for Success is a registered charity which operates in the NSW region, with goals to improve the employability of disadvantaged and vulnerable women by providing free-of-charge, professional clothing as well as styling, presentation skills and a support network to those in need.
Team members across the Di Jones network in Sydney and the Southern Highlands are running a donation drive, seeking quality, professional women's clothing, with the outfits to be donated for Dress for Success.
The move to run the donation drive comes after the network realised Dress for Success was a natural fit in its charity efforts.
"Working in real estate, we know all too well the importance of presentation and a good first impression," said Di Jones general manager Kylie Walsh.
"These things matter when it comes to selling property, and the way our agents dress and present themselves to buyers and sellers is hugely important in creating a good first impression.
"Clothes also matter from an emotional and psychological point of view. When we have something nice to wear, we feel more confident, more prepared and more able to take on the world.
"Something as simple as a nice outfit can give us a confidence boost, which makes all the difference when you're going for a job or simply just trying to do a good day's work."
Ms Walsh noted the network's donation drive to help Dress for Success is a new way for staff, their families and clients to get involved on a very practical level.
"We have many women working across our eight Di Jones offices, and I think we can all relate to the need to present well. At the same time, many of us have good clothes we simply don't wear for one reason or another," she said.
"If everyone donates just one work outfit, then we will make a real difference and help women suffering financial hardship step back into the workforce."
Commenting further, Di Jones CEO Rob Ward said: "Our agents often guide our clients to declutter and give unwanted items away as they prepare to sell their property.
"It's great to be able to refer our clients to this charity if they have quality, professional outfits they no longer need, and we hope that many women will benefit from the clothes we can give to Dress for Success through this initiative."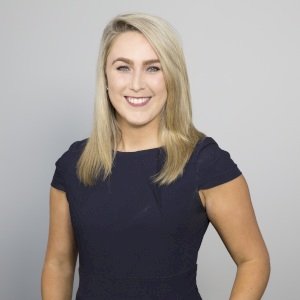 Emma Ryan is the deputy head of editorial at Momentum Media.

Emma has worked for Momentum Media since 2015, and has since been responsible for breaking some of the biggest stories in corporate Australia, including across the legal, mortgages, real estate and wealth industries. In addition, Emma has launched several additional sub-brands and events, driven by a passion to deliver quality and timely content to audiences through multiple platforms.
Email Emma on: Emma[email protected]com.au