A former sales agent for Queensland Sotheby's International Realty has re-joined the team as it looks to widen its scope across the state's real estate market.
Karen Pirie has been welcomed back to Queensland Sotheby's International Realty after first working with the brand when CEO Paul Arthur took the helm.
"We are thrilled to have Karen working once again under the Sotheby's International Realty umbrella," Mr Arthur said.
"As we continue to widen our presence across Queensland, we do so only by recruiting the very best people.
"Ms Pirie has a vast resumé of repeat clients, which is a testimony to her hard work and ability to establish a solid rapport."
Ms Pirie first launched her real estate career in 2003 after moving across the pond from New Zealand. Her highest sale to date has been a $5.5 million beachfront property and a $9.6 million development site in Upper Coomera.
Commenting on her decision to re-join the Sotheby's International Realty brand, Ms Pirie paid tribute to the team's key point of difference.
"The Sotheby's International Realty brand is amazing and offers so much more to our clients than any of its competitors," she said.
"We are in the business of marketing property, so partnering my local knowledge with world-class marketing material on a global stage just made sense for me to return.
"The majority of my career sales come from local apartments and beachfront properties in Surfers Paradise and Broadbeach. My knowledge and experience selling in these buildings the past 17 years make me the ideal agent, and under the Queensland Sotheby's International Realty banner, I am well on track to increasing my average sale price of 1.2 million.
"Just in the few months I've been back, I've been successful very quickly with quite a few sales and new listings including absolute beachfront properties, penthouses and sub-penthouses.
"Aligning my expertise with such a gorgeous brand has clearly removed any price-point ceiling I experienced with previous agencies, and by combining this with my extensive database, it creates a recipe of sales success for my clients."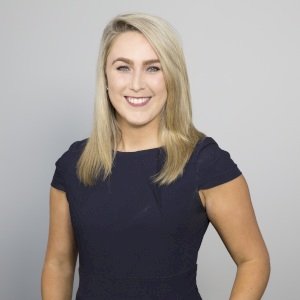 Emma Ryan is the deputy head of editorial at Momentum Media.

Emma has worked for Momentum Media since 2015, and has since been responsible for breaking some of the biggest stories in corporate Australia, including across the legal, mortgages, real estate and wealth industries. In addition, Emma has launched several additional sub-brands and events, driven by a passion to deliver quality and timely content to audiences through multiple platforms.
Email Emma on: [email protected]com.au